Top 10 Richest Actresses in India..! sam on the list?

Who are the top 10 richest heroines in India? To answer this question, we need to dig up some history. Leaving aside the riches of veteran heroines... aishwarya Rai- madhuri Dixit- kareena kapoor Khan are contemporary heroines who have led a cast-free life. All these are great actresses who have remained in the hearts of people forever with their talent and excellent dancing skills. They received huge rewards for acting in commercials including movies. All of them have lit a light as self-earners. Katrina- Kareena- Deepika- priyanka Chopra- anushka Sharma- vidya balan shone a light on the next generation. In recent times, Samantha's name has been making the rounds in the list of great editors from the South.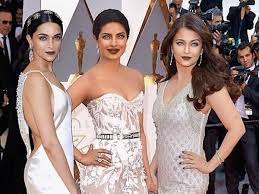 However, looking at their earnings and assets, shocking facts have come out recently. Former Miss World aishwarya Rai Bachchan's net worth is around Rs. 828 crores, a popular national media recently published a sensational story. Aish still has a steady fan following as a timeless beauty. Aish made a comeback with the Ponniyan Selvan franchise. It should be understood that aishwarya Rai's name is still not clear among the influential actresses in the industry. Former Miss World aishwarya Rai has always topped the chart among the highest-paid actresses in the industry. Each movie costs around Rs. 10 Crores Aish is charging a huge amount to act in commercials.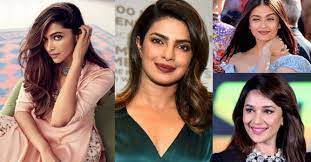 After that, priyanka chopra Jonas, who is popular as a global star, has a net worth of around Rs. 580 crores. It is a PC individual property. A statistic with no relation to Nick Jonas assets. priyanka has invested heavily in various businesses, including a restaurant in New York, and the value of her assets is increasing but not depleting. PC is getting more than 10 crores per movie. In Hollywood, this value is converted into dollars.
Alia Bhatt is known for aggression in today's generation. Busy at the moment with consecutive pan-India offers. Alia's net worth is around Rs. 557 crores. Young actress Alia's position among India's richest actresses is unassailable. alia is the top actress who collects more than 8 crores per movie.

Kareena Kapoor Khan ruled a generation as the size zero queen. Consolidating its position in the top 10 list with a net worth of 440 crores. Kareena is popular as an actress with extraordinary talent. She is known as an actress who collects more than 10 crores per film. And Kareena's level can be imagined as the wife of Saif ali Khan, who has assets of thousands of crores.

Deepika Padukone, who shone as a Badminton queen at the national level, then Omshanthi Om to become the heroine. She ruled bollywood for over a decade and a half. It is still growing. Even after marriage, Deepika's youth craze has not decreased and the reason for this is that the aggressiveness of this beauty has not decreased. deepika is also among the top 10 actresses with a net worth of 314 crores. Apart from being an actress, she has actively invested in startups - F&B brands. It is known that deepika started her own film production company.

If we go into the details of katrina Kaif's assets, this beauty has already made it to the top 10 with an income of more than 150 crores. This beauty advertisement, which takes a remuneration of 10 crore rupees for each film.. is earning well through her own make-up brand 'K Beauty'. She is earning a huge amount as a brand ambassador for fitness brand Reebok. katrina also owns properties in London. Earlier there were reports that madhuri Dhikshit owns around 100 crores of property.

Anushka Sharma's personal assets are around 220 crores. If you include husband Virat Kohli's assets, it is almost 900 crores. But anushka sharma is earning huge in the form of promotional contracts for many brands while receiving huge remunerations as a heroine. Above all, anushka sharma is a very successful actress as a producer. anushka sharma has produced films that earned more than 100 crores with an investment of 30 crores.

According to IWM Buzz, Samantha's net worth is 84 crores. After breaking up with Akkineni naga Chaitanya, samantha, who is fully focused on her career, is doing four to five films a year and earning 3-4 crores per film, and there is a talk that she is investing her assets well. Although a disorder like myositis has troubled her, sam is an inspiration to her fans as she continues her career with determination.

మరింత సమాచారం తెలుసుకోండి: