Shilpa Shetty enjoys an adventure ride with her daughter Samisha in london, Ladli shows face painting
Bollywood actress shilpa shetty has given a glimpse of her london diaries by sharing an adorable video. However, it was his daughter, who stole everyone's heart with her cute face painting. Shilpa Shetty is one of the most beautiful actresses in Bollywood. Even at the age of 47, the actress mesmerizes her fans with her toned body. He has worked in some blockbuster movies like 'Dhadkan', 'Baazigar', 'Nikamma', 'Indian', 'Apne', 'Janwar', 'Mr. Romeo'.
Apart from being a brilliant actress, shilpa is also a doting family woman. She is a doting wife to her husband raj Kundra and a loving mom to kids Viaan and Sameesha. She often shares priceless glimpses of her kids on her social media handles. Now, once again shilpa has shared a priceless video with her husband and kids enjoying their vacation in London.
Shilpa Shetty enjoying vacation with her husband and kids in London
Shilpa Shetty is enjoying a vacation in london these days with her husband raj Kundra and children Viaan and Samisha. On 4th june 2023, the actress shared an adorable video from her london diaries on her instagram handle. In the video, the doting mother can be seen enjoying herself with her kids in Alton Towers. In one of the clips, shilpa can be seen enjoying a ride with her baby girl Sameesha. For his day out, he wore a blue tie-dye co-ord set. On the other hand, her baby girl was looking adorable in a floral-printed jacket. Sharing the video, shilpa wrote, "Baby's day out, who knocked us out."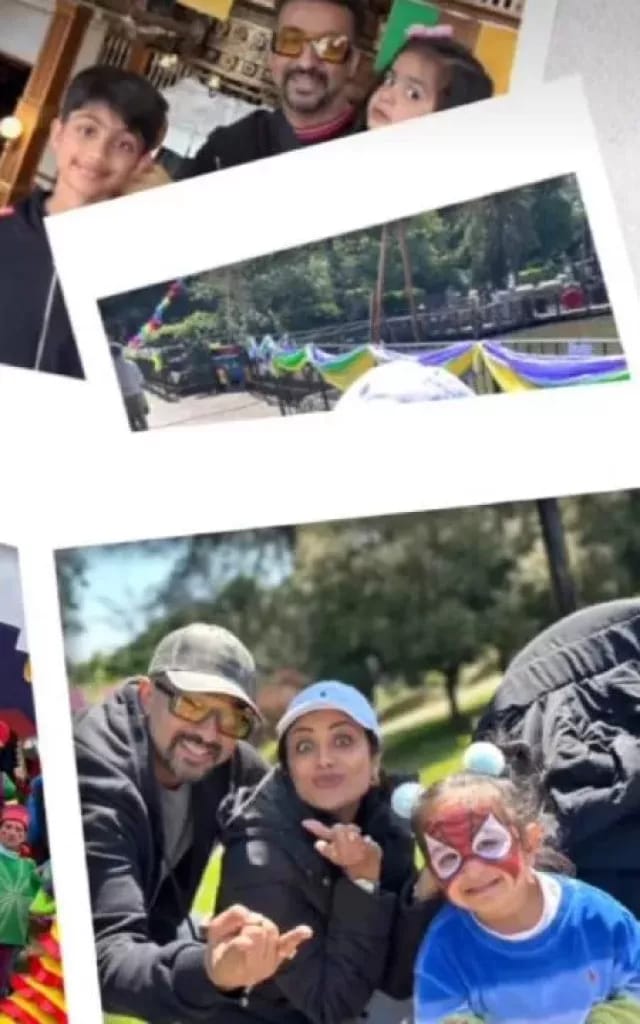 The video shows many priceless moments of the Kundra family. In another clip, Sameesha and Viaan can be seen enjoying a fun ride with their adorable dad raj Kundra. Apart from this, the father-son duo was twinning in black dresses. A beautiful family photo is also featured in the video, where shilpa can be seen taking a selfie while Raj, Viaan, and Sameesha happily pose.
In another clip, we can see two beautiful glimpses of shilpa with her kids. The doting mother looked happy as she took a selfie with her kids. A cute clip of Sameesha is also shown in the video. The baby girl was looking very cute while getting face painting done with Shanti. He showed off his face painting, which was made up of a rainbow, flowers, and a unicorn
The video also featured a beautiful picture of shilpa and raj with their baby girl Sameesha. In the picture, the lovebirds can be seen twinning in black colored outfits. However, it was their baby girl who melted our hearts with her cute gesture. She was dressed in a blue ombre-shaded co-ord set. Shilpa's little munchkin looked adorable as she showed off her face painting, which featured Spiderman's face.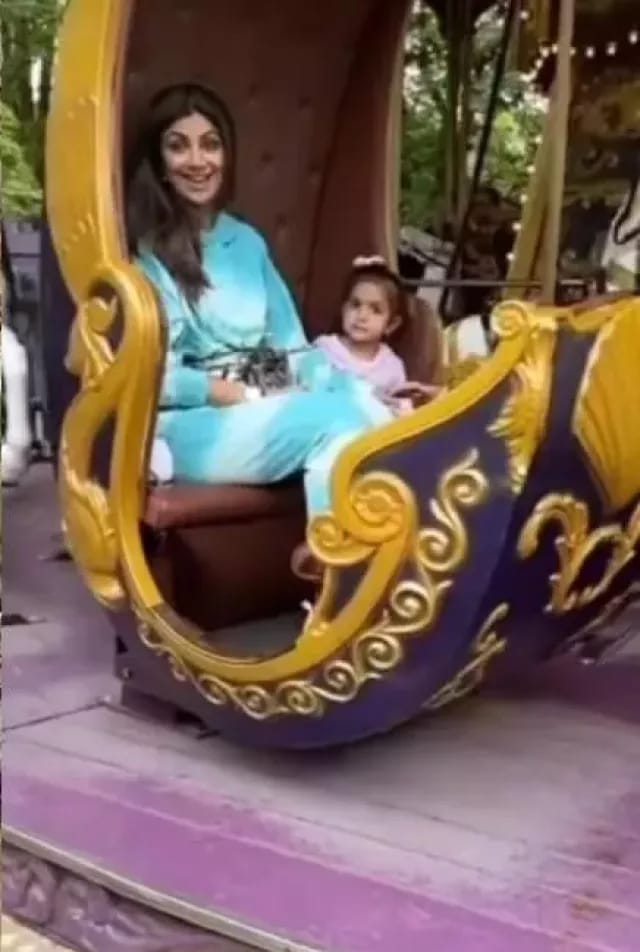 At the end of the video, we also saw a priceless moment of shilpa and her lovely husband raj Kundra. In the picture, the tired parents can be seen taking a nap in between their busy schedules. raj was seen resting his head on his wife's shoulder. Shilpa, on the other hand, looked lovely and struck a funny pose for the cameras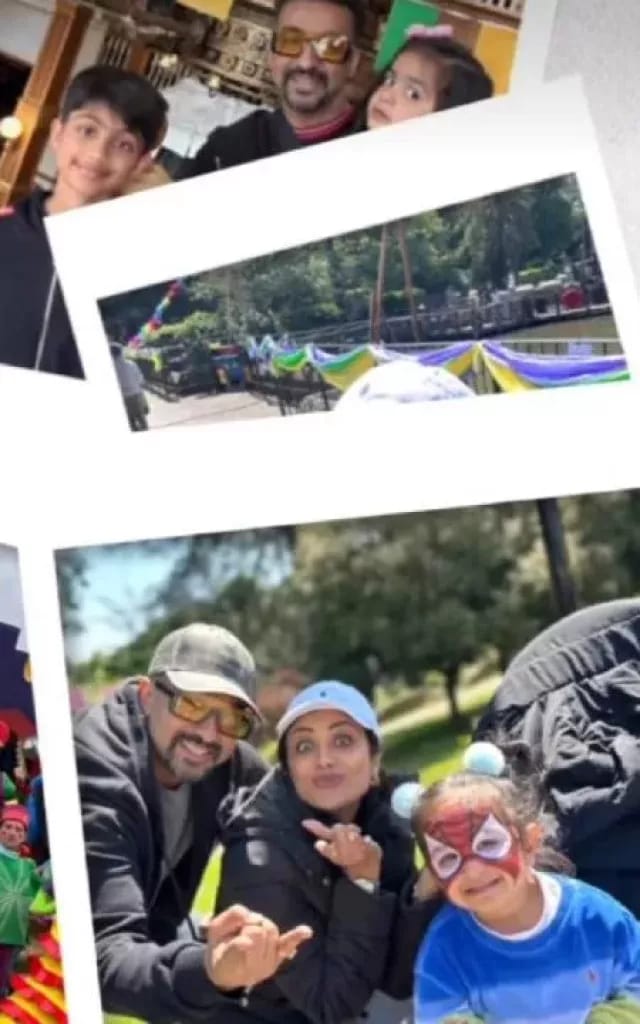 When shilpa shared an unseen picture of Sameesha
On 13 May 2023, shilpa shared an adorable and unseen picture of her daughter Samisha with her insta handle. In the picture, the girl was seen posing with her family members. The photo included Shilpa, Raj, their parents, their son Viaan and Shamita. shilpa was seen carrying her daughter in her lap and Sameesha looked lovely in a red printed dress.
మరింత సమాచారం తెలుసుకోండి: