Ajay Devgn-Kareena Kapoor's successful pair is nothing to say. That combination is a special craze among fans. However, the couple did not hold hands again for some time. For whom they have not worked together except to make movies. This was not possible due to many changes in the personal lives of both. But recently this couple is joining hands after nine years.  
Kareena Kapoor-Ajay Devgan is acting together in 'Singam Again' directed by Rohit Shetty. Although Kareena's name came up in this project, many people did not believe it. Is this pair possible again after not doing films for a long time? Such criticisms have come to the fore. But checking everything and starting again in Singam. In the new schedule which will start soon, some romantic scenes between Kareena and ajay will be shot.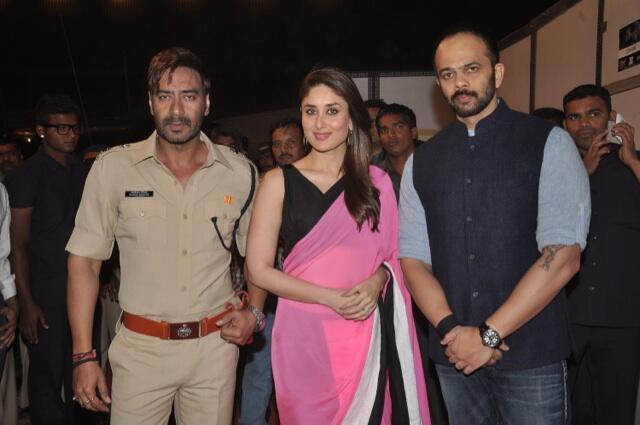 The unit is confident that the love scenes between the two will be a special attraction in the film. Even if there is a gap of nine years! This couple is going to prove once again that they are not lacking in romance. Both got married. There are children. But as the scenes in Singam Again demanded, once again the romantic scenes had to be done. 
మరింత సమాచారం తెలుసుకోండి: