Rahul gandhi writes prime minister Modi a letter...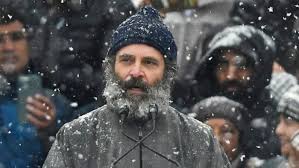 In a letter to prime minister Narendra Modi, In the midst of the terrorists' "targeted executions," rahul gandhi implores him to hold off on ordering Kashmiri Pandit government employees to return to the Valley in the lack of adequate protection. "We wish you well. I'm writing to you to alert you to the suffering of the Kashmiri Pandits.
The Valley is still experiencing targeted killings of Kashmiri Pandits and other people. I saw a group of Kashmiri Pandits as part of my Bharat Jodo Yatra, and they informed me that government officials are pressuring them to return to kashmir "read the letter.
"Forcing them to resume their employment in kashmir in this circumstance without assurance of security is a cruel act. These Kashmiri Pandit government employees might work in other departments, "Gandhi rahul stated. The lg is acting extremely irresponsibly by referring to them as "beggars." Most likely, you are unaware of the local government's callous behaviour "stated the letter.
Rahul gandhi claimed that lg advised the Kashmiri Pandit group not to beg when they met with them. rahul gandhi yelled at the lg, "Lieutenant governor ji, Pandits are not begging, they are asking for their rights."
Employees from the Kashmiri Pandit community have been demanding transfers out of the Valley, stating that the security situation makes it impossible for them to return to work. However, Manoj Sinha has stated that these protesting Kashmiri Pandit workers will not receive pay.



మరింత సమాచారం తెలుసుకోండి: