Public Shock..! electricity charges per unit Rs. 2.89 rises..!?

Electricity tariff in karnataka has been hiked by Rs 2.89 per unit, shocking the public. During the karnataka assembly elections, one of the major promises made by the congress party was to provide 200 units of free electricity per month to households under the Kruha Jyoti scheme. Now the congress party has won and ruled the state. Siddaramaiah has taken charge as the chief minister and D.K.Sivakumar as the Deputy Chief Minister. To fulfill the election promises, it was approved in the karnataka cabinet meeting held two days ago. An ordinance in this regard has also been published. Meanwhile, the electricity tariff in karnataka has been hiked by Rs 2.89 per unit, shocking the public. Free electricity for the first 200 units, known as the Kruha Jyoti scheme, will come into effect from July 1. In the context of the state government's notification in this regard, it has been informed that the consumers of Bangalore electricity Supply Company - Bescom will have to pay Rs. 2.89 per unit in june only.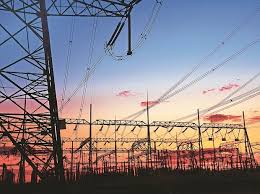 Consumers have to pay this bill in june along with the Fuel and Power Purchase Cost Adjustment (FPPCA) and april balance. That is, fuel and electricity purchase cost adjustments for january should be reflected in March. However, it could not be implemented due to billing issues and lack of time. However, due to election time, the fare hike has been put on hold and will be implemented in June. In addition, the april dues of 70 paise will be added to the june fee. Add all these and you will have to pay Rs.2.89 per unit in June.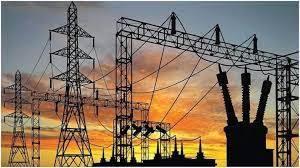 karnataka electricity Regulatory Commission (KERC) Chairman ravikumar said, "Due to technical reasons, we could not fix the Fuel and Power Purchase Charge (FPPCA) in March. It cannot be recovered. The rules have provided the power to collect it. The rules do not allow that cost to go uncorrected. Therefore, that amount will be charged." He said.
Similarly, the karnataka electricity Regulatory Ordinance has directed electricity distribution companies (Escoms) to recover fuel and electricity procurement costs for the third quarter of the financial year 2022-23 for the period from July to December, as opposed to the period from april to june 2023. Meanwhile, as it has been announced that 200 units of free electricity will be provided per month and the government will accept their payment, the question has arisen as to how the cost of fuel and electricity purchase will be fixed. ravikumar said, "The government has announced that they will cover their bills. However, we cannot say anything for sure until the guidelines are released." He said.

In karnataka, one side announces free electricity, while the other side charges Rs. 2.89 fare hike has shocked the public of the state.

మరింత సమాచారం తెలుసుకోండి: