Bangladesh's prime minister, Sheikh Hasina, has spoken out two days after the attack on Hindu temples, saying that her government will ensure heavy punishment for the offenders and safety for Hindus.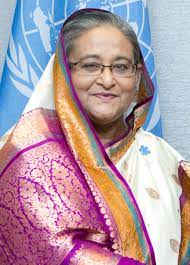 Hindu temples in Dhaka, bangladesh, have been targeted following violence at a temple 100 kilometres distant during Durga Puja. Sheikh Hasina's government continues to talk about Hindu security, but Sheikh Hasina's remarks on Hindu security last wednesday were considered exceptional. Sheikh Hasina further stated that india must be concerned about the safety of Hindus in Bangladesh. Sheikh Hasina Thakeshwari National temple, speaking to devotees, emphasized that india should recognize that any reaction to the incident in their nation might hurt bangladesh as well.
Former bangladesh Foreign Secretary Telahit Hussain told that the Bangladeshi leadership had publicly expressed fear about what might happen in india as a result of Bangladesh's conflict. In general, bangladesh does not provide such information to India. In the past, India's ruling BJP's most prominent individual has used deceptive language to criticize Bangladesh. We didn't talk honestly even back then.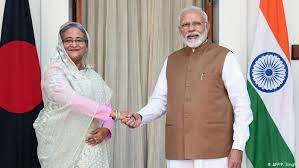 It is in this setting that Sheikh Hasina's sentiments are perceived as strange. What does Sheikh Hasina want to convey to india, after all? Dhowheed Hussain clarified the situation. prime minister Hasina's message is clear. bangladesh has reacted to India's recurrent communal incidents. Sheikh Hasina has stated unequivocally that india should concentrate on this. We saw what happened when the babri masjid was demolished in 1992, thus his statement is accurate.
The ruling party in bangladesh is in disarray. Since the advent of the bjp government in india in 2014, the future of secularism in india has been a topic of debate. Discrimination against Muslims has also been reported in India. There have been numerous instances of members of a particular community being murdered for religious reasons.
The administration has also been accused of supporting advocates of hardline Hindutva. Bangladesh's ruling Awami League prides itself on being a secular party. Its activities aren't aimed at strengthening religious extremism and religious politics.
Bangladesh
Former Bangladeshi Foreign Secretary Thowheed Hussain believes the Telahit-led Awami League government is pushing communal politics in india and considers it an embarrassment. As Islamic extremism grows in the country's largest neighbour, fears that it could spread to bangladesh are understandable, he added. Dhowheed has resided in india for nine years for diplomatic reasons, claiming that India's secular system is weak. 
Professor Sanjay Bhardwaj of jawaharlal nehru University, who teaches South Asian politics, said he agreed with Sheikh Hasina. Hussein admits that the political turmoil in india could have a direct impact on Bangladesh. religion, caste, region, and ethnic politics, he claims, are not new in South Asia. islam is the state religion of bangladesh, according to the country's constitution. Sheikh Hasina, on the other hand, has advocated for minorities' rights. India's majoritarian politics have had an impact on the country's minorities, particularly Muslims. However, India's democracy remains intact, and the country has not yet become a Hindu nation. Bhardwaj stated, "I do not believe there is a significant threat to Muslims under narendra Modi's seven-year administration."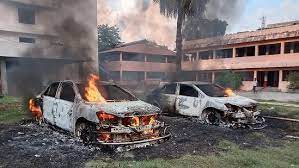 Bangladesh prime minister Sheikh Hasina greets indian prime minister narendra Modi. Sanjay Bhardwaj believes the indian government should respond favourably to Sheikh Hasina's message. If india wishes to assure the safety of minorities in bangladesh, it must equally ensure the safety of minorities in India.
I believe the BJP's top leadership should be aware of this. Former bangladesh Foreign Secretary Telahit Hussain feels that Sheikh Hasina's statement will be ignored by India's governing bjp government.
In terms of economics, I believe the bjp has exhausted its options. The BJP's only ally is religion. If Sheikh Hasina wants to be in the homeland, she can get a political benefit by extending her finger towards India.
మరింత సమాచారం తెలుసుకోండి: