Jana Sena's pawan kalyan once again provided financial assistance to the villagers. It is known that the ycp government has now been criticized for demolishing the houses of the villagers because they had given space to the birth meeting of the janasena Party held in march this year. Pawan has already visited janasena in this regard. Pawan inspected every demolished house. 
He assured them that he would support them. Pawan has given financial assistance of Rs.50 lakh to the village in gratitude for giving him a place for his house in the past. Once again, pawan kalyan has assisted the victims who have lost their homes at the rate of one lakh rupees. To this extent, pawan kalyan invited the villagers to the janasena party headquarters in mangalagiri and provided financial assistance 
It is known that Pawan Kalyan's fourth son, Nageshwaramma, said in an interview given to a media company. It is noteworthy that Nageswaramma's residence was among the houses demolished by the ycp government after that. In this background, pawan kalyan bowed to the feet of Nageswara Ramma and took her blessings.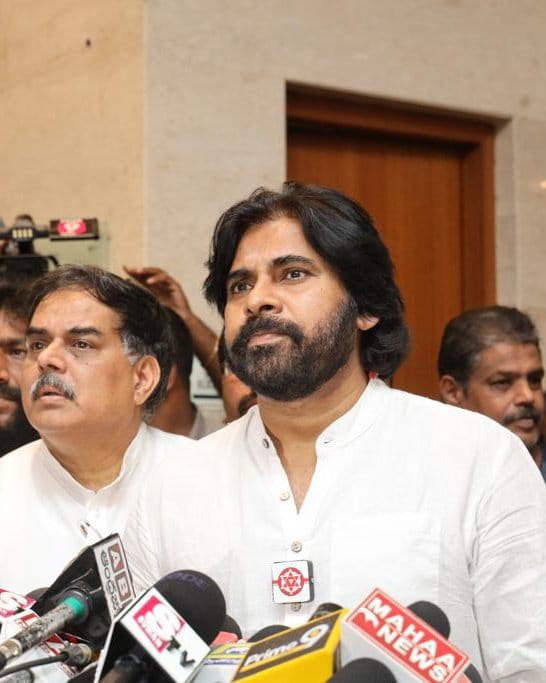 Pawan said that this is the honor that all the villagers have now. Pawan said that if the farmers of amaravati had fought as hard as the villagers now, the result would have been different. Amaravati farmers have made it clear that the capital will not move from here if they show their determination. If you are afraid, they will kill you.. so they asked you to stand without fear.
మరింత సమాచారం తెలుసుకోండి: