A jeweler who was traveling in a car was attacked and robbed of Rs 1.5 crore near Tirunelveli. It seems that masked robbers who were following in 2 cars were involved in the incident.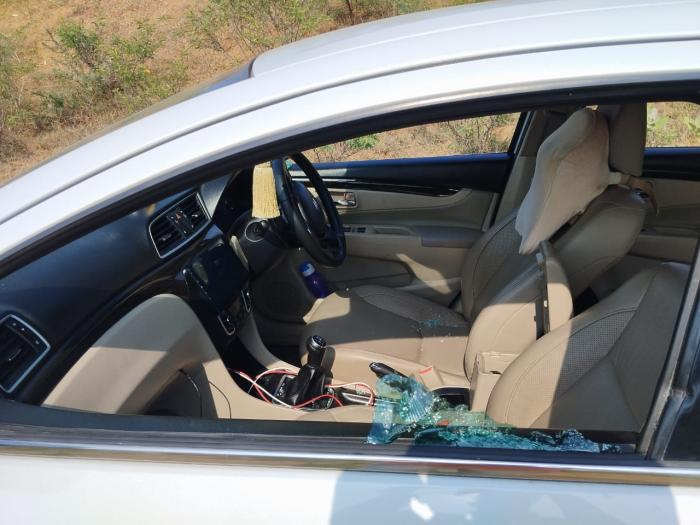 Ishant (40) hails from tirunelveli Town. He is doing jewelery shop and wholesale business in Tirunelveli. He and 2 assistants were going from tirunelveli by car to Neyyatinkarai in kerala today to buy jewellery. Masked thieves in two cars behind him intercepted his car on Moondaippu railway flyover near Tirunelveli. As a result, Ishant stopped the car and got down, the masked thieves sprinkled chilli powder and attacked him with a wire. This caused him to scream.

When the gang tried to steal Rs 1.5 crore cash inside the car by breaking the window, the driver, conductor and passengers of a private omni bus that was passing by stopped the bus. The gang, having recovered from this, forced Ishant into their car and abducted his car as well. After a short distance, the gang dropped Ishant midway and took a turn at the National Highway bypass before the Nanguneri tollbooth and headed towards Nedungulam village. They stopped Ishant's car on the banks of the lake there and escaped after transferring the bundles of money in it to their car.
Based on this information, Nanguneri and Moontaipu police arrived there and conducted an investigation. The police were confused by Ishant's contradictory statements about the stolen money during the investigation.

The police said that an investigation has been conducted in this regard and the complete details of the theft will be revealed at the end of the investigation. Meanwhile, the police have also suspected that the stolen money may be black money. The incident of a masked gang hijacking a car in broad daylight on the 24-hour vehicular national highway has come as a shock.

మరింత సమాచారం తెలుసుకోండి: