The ghmc Food Safety Wing conducted an inspection of the facility and discovered many hygiene breaches as a result of reports that the Alpha Hotel in secunderabad served stale food in unclean conditions on Friday. Food samples that may have violated the Food Safety and Standards Act of 2006 were also removed by the team of food safety officers and transported to the State Food Laboratory in nacharam for testing. The report will be the basis for further action, according to a news statement from the GHMC.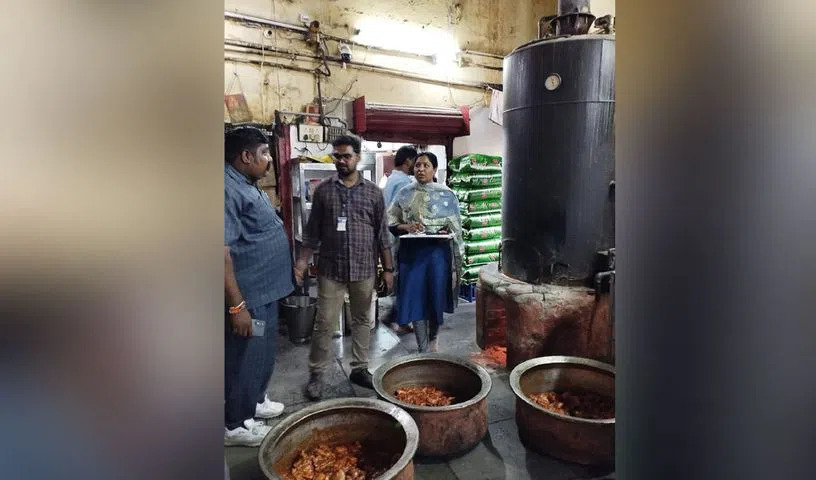 During a second follow-up inspection on sunday, the officers found that the hotel management had not implemented any corrective actions to preserve hygienic conditions. The hotel was temporarily closed to make the necessary improvements in accordance with the directions provided by the food safety officers. Additionally, a case for adjudication will be brought before the Additional collector of hyderabad district in order to penalize the hotel management for poor hygienic upkeep.
The Food Safety Authority (FSA) staff visited the hotel again on sunday and discovered that the management had not satisfactorily addressed the issues with food safety. As a result, ghmc made the strict decision to seal the hotel. Officials from the ghmc intend to get in touch with the district government and ask for more enforcement against the hotel's management. In addition, the Monda Market police had filed a case against Alpha property on friday before the property was sealed. Zameer, a client, requested this action after complaining that one of the waiters had given him stale food.





మరింత సమాచారం తెలుసుకోండి: