Two construction workers perished on sunday in Pahadishareef when the slab of a building under construction crashed in. During the accident, three other employees were hurt, and two of them are said to be in critical condition. The event occurred at a construction site in Jalpally, where workers were laying a slab for a two-story structure, according to the police.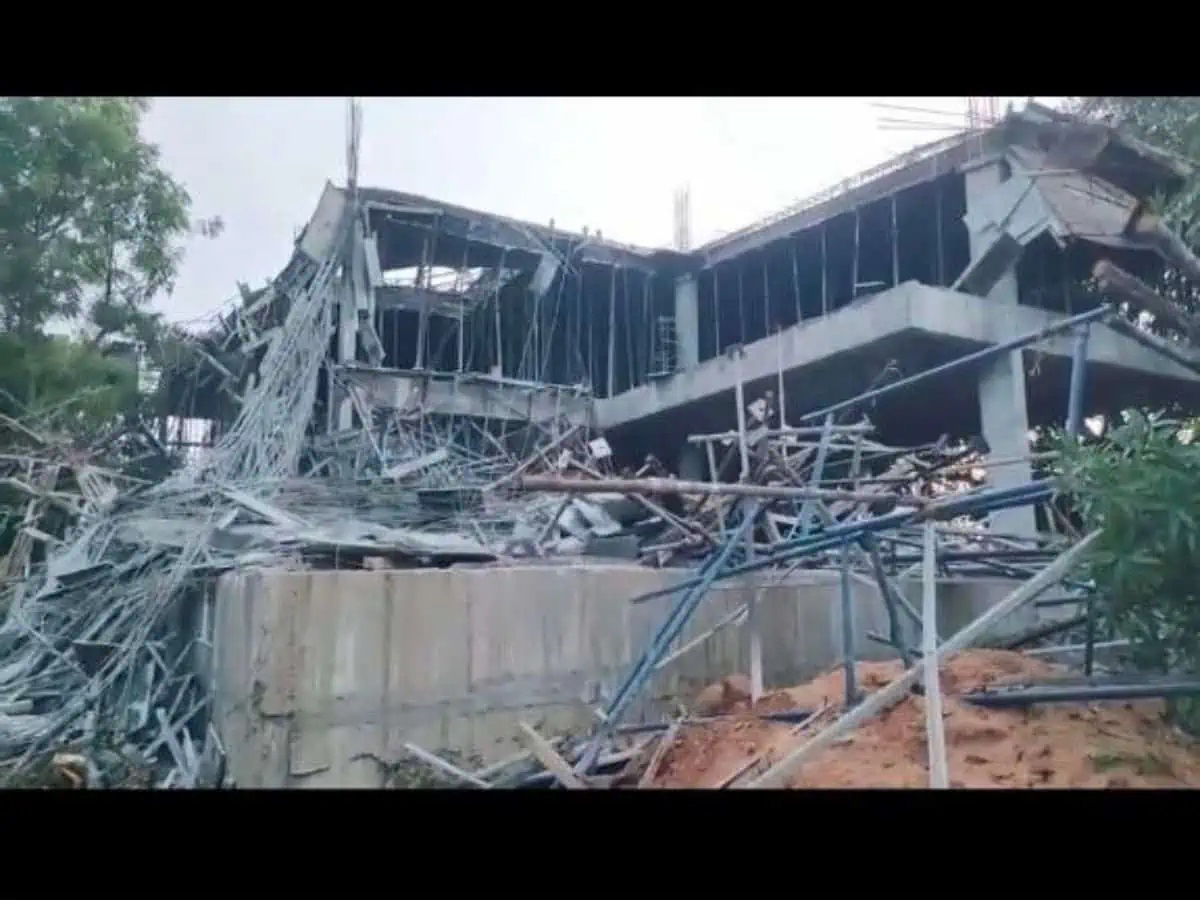 When the event occurred, a group of workmen included the dead Jagadish, age 46, a Bihari native, and akash Singh, age 40, a UP native. The Pahadishareef police arrived at the scene after learning of the incident and sent the injured people to a nearby hospital for treatment. The deceased's remains were also sent to the mortuary at osmania general hospital for an autopsy. A lawsuit has apparently been filed against the contractor, and an investigation into the matter is ongoing.

The site is owned by sanjeev Mudiraj, a resident of Mahabubnagar, who hired a contractor to complete the structure, according to the police. Two people died when the building fell on sunday while the second floor's slab was being installed. A complaint has been filed under section 304A of the IPC (death by carelessness), according to SHO Pahadishareef K Satish, and an investigation is being conducted to determine the precise causes of the accident. It was discovered that the location lacked any safety precautions for the workers.



మరింత సమాచారం తెలుసుకోండి: