Sania mirza, a well-known tennis player from India, and Shoaib Malik, a Pakistani cricketer, are apparently divorcing. On the internet, there have been rumours that the couple would formally split up. On april 12, 2010, sania mirza wed Pakistani cricketer Shoaib Malik, and on october 30, 2018, the couple had a son, Izhaan mirza Malik, who completed their family.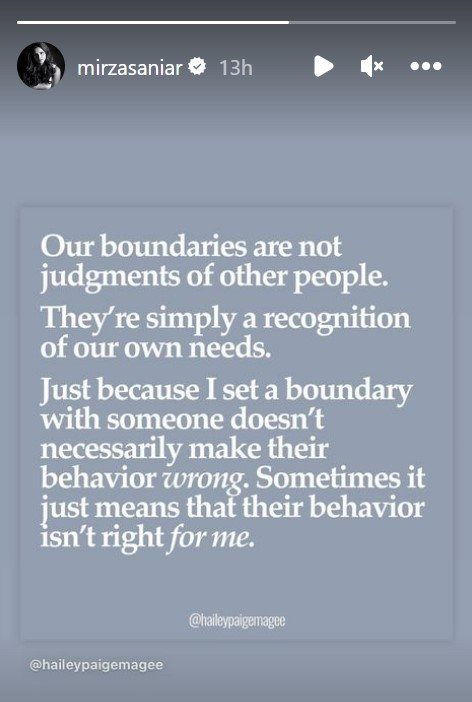 However, it seems that Sania and Shoaib Malik's relationship is not going well. For the past few days, media outlets have been reporting on the famous couple's divorce. Sania posted another mysterious statement that alluded to her personal issues in the midst of all of this rumour.
In the midst of rumours that she was divorcing her spouse, Shoaib Malik, sania mirza posted yet another enigmatic message on her instagram stories on january 6, 2023. By uploading a message on embracing yourself on social media, the former tennis player caused a stir. The post from Sania is as follows: " "Your limitations do not constitute judgements of others. They are merely an acknowledgment of our own needs. Someone's behaviour may not necessarily be incorrect just because I've established boundaries with them. Sometimes it just indicates that their actions are inappropriate for me."
మరింత సమాచారం తెలుసుకోండి: