What led to Raina's immediate retirement following Dhoni?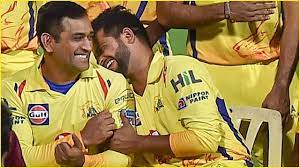 The friendship between suresh raina, once a veteran star of the indian cricket team, and former captain mahendra singh dhoni is well known. The pair of both has always been described as 'Jai-Veeru'. Whether it was Team india or chennai Super Kings in IPL, Raina played many memorable innings under the captaincy of dhoni for both teams. dhoni and Raina were considered very close not only on the cricket field but also at the family level. But everyone was surprised that day when suresh Raina's retirement announcement came to the fore just after dhoni announced his retirement from international cricket. There have been various talks about the two announcing their retirement from international cricket together, but now suresh raina himself has told why he announced his retirement along with Dhoni.
'I played for dhoni first, then played for the country'
While narrating the story of retirement, suresh raina has told about his bonding with Dhoni. He said both of us came to Team india from small towns. Our story was also similar. I came from ghaziabad and he came from Ranchi. After that, I played cricket with him for a long time. Raina said, I first played for ms dhoni and then played for the country. Apart from being a great leader, he is also a great human being. That's why I have a special connection with him.
Even before playing for Team india, Raina had played in the indian Premier League (IPL) under the captaincy of Dhoni. Raina became a part of the chennai Super Kings team under Dhoni's captaincy and remained with him for almost a decade thereafter.
Retired together on august 15, 2020
Suresh Raina and mahendra singh dhoni said goodbye to international cricket on the same day. dhoni took retirement on august 15, 2020, at 7.29 pm. Shortly after this, the announcement of Raina's retirement also came. Raina is counted among the best t20 players who played for India. Raina scored 5615 runs for Team india in 226 ODIs with 5 centuries, while in 18 Test matches, he scored 768 runs with 1 century. He scored 1,604 runs in 78 t20 matches. He is also the first batsman to score a century in t20 international cricket for India.
మరింత సమాచారం తెలుసుకోండి: