Google Layoffs: Employee being fired at 3 am...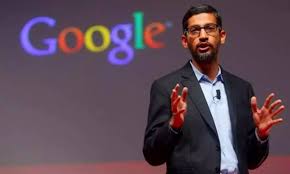 Global giants are being badly hit by the recession. After Facebook, and Microsoft, now a company like google has also prepared to lay off 12,000 people. The world's number 1 search engine, google is going to lay off about 6 percent people from its different branches.
Google's parent company Alphabet has decided to lay off 12,000 people. The biggest relief for the employees who are losing their jobs is that they are being helped to get new jobs. Along with this, they are also being given compensation.
Google CEO Sundar Pichai has said in a mail that we will help the fired employees as they are looking for a new job. google will give employees 2 weeks compensation for the next 16 weeks. The company will also try to accelerate the 16-week google stock unit. This information has been given to those employees whose jobs were in danger.
What is Google's plan for salary, pension, notice period, fired employees?
Sundar Pichai has said in his mail that the company will transfer the entire amount of the notice period to his account. There also the notice period is of 60 days. people who have lost their jobs will get bonus, leave allowance and health care. google will also take care of job placement and immigration. google will also give relief package to employees outside America in view of local rules.
Google's profits have decreased, that's why layoffs are happening
The CEO of google is justifying the layoffs in Google. He said a year ago that google will reduce its expenses. google said in october 2022 that revenue and income have been low. Google's profits have decreased. The income has come down to just $13.9 billion.
మరింత సమాచారం తెలుసుకోండి: