Are you the admin of whatsapp group? Top update..!

WhatsApp application has revolutionized the world in simply exchanging information. This app is the most used app globally in India, with more than 500 million downloads from the Play Store. whatsapp developers from Meta Company are constantly trying to develop and bring various new features to the app. In that regard, it has been reported that the whatsapp application is going to provide some new updates soon.

New Feature for Admins:

In the latest beta update for Android users, whatsapp has increased the character limit for group subjects (SUBJECT) and descriptions (DESCRIPTION). Earlier the limit for writing the subject of whatsapp group was 25 characters. But soon, people will be able to write till 100 words. Additionally, the character limit for descriptions will increase from 512 to 2048. This makes it easier for the admin to properly and thoroughly explain the topic and purpose of the group among the members. Notably, this feature is currently available to Android beta testers.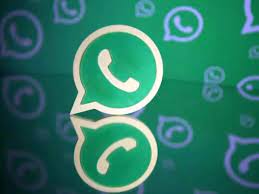 "New Fonts" feature:

It has been reported that whatsapp developers are working on adding new fonts. With this, it is said that you can add new fonts by editing photos, videos, and GIFs. With the new update Calistoga, Courier Prime, Damion, Exo 2, and Morning Breeze are expected to be available on the whatsapp app.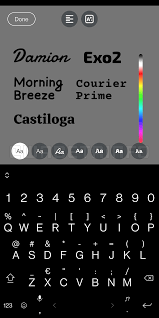 New update on the whatsapp app:

Earlier, the facility to share the photo directly on the whatsapp app without losing the original quality is being tested by beta users. With this, a new settings icon is provided inside the drawing tool header.



మరింత సమాచారం తెలుసుకోండి: