From Nita Ambani-Shloka Mehta to radhika Merchant: Know how educated mukesh Ambani's family is
Here we are telling you about the educational qualification of all the members of the Ambani family, about which you might not be aware yet.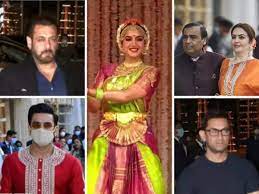 mukesh Ambani Family Educational Qualifications: All the members of business tycoon mukesh Ambani's family (Ambani Family) may prefer to stay away from the limelight, but due to their down to earth nature and noble work and unique fashion sense, they are in limelight every day. They definitely live. This is the reason why all the members of the Ambani family have a huge fan following who are eager to know every little thing about them. In such a situation, here we are telling you about the educational qualification of all the members of the Ambani family.
1. education of Dhirubhai Ambani and Kokilaben Ambani (Dhirubhai Ambani And Kokilaben Education)
Late businessman Dhirubhai Ambani could only complete his studies till high school due to financial constraints of his family. At the same time, his wife Kokilaben has also studied only till 10th standard.
Talking about veteran businessman mukesh Ambani, he has completed his bachelor's degree in chemical engineering from 'Bombay University' (now university of Mumbai). He has also done 'MBA' from 'Stanford University'. Click here to know about mukesh Ambani's 5 most expensive properties.
2. education of Nita Ambani
mukesh Ambani's wife Nita Ambani has completed her bachelor's degree in commerce from 'Narsee Monjee college of Commerce and Economics', Mumbai. Expensive hobbies of Nita Ambani: From 90 crore car to lakhs of saree-lipstick-shoes, click here to know about all these things.
3. education of Isha Ambani
Isha Ambani has completed her graduation in Psychology from 'Yale university US'. Later she went to 'Stanford University' in california for 'MBA'. Isha Ambani has also worked as a business Analyst in 'McKinsey & Company'.
4. akash Ambani Education
akash Ambani did his schooling from 'Dhirubhai Ambani international School' Mumbai. In the year 2013, he went to 'Brown University' of America to complete his graduation in economics. He is now the chairman of 'Reliance Jio'.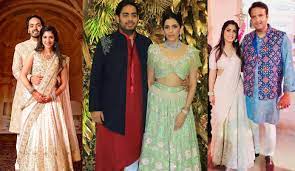 5. education of Anant Ambani
Anant Ambani has completed his schooling from 'Dhirubhai Ambani international School'. Anant Ambani has completed his graduation from 'Brown University' in Rhode Island, USA.
6. Shloka Mehta Education
Shloka Mehta, the elder daughter-in-law of the Ambani family and wife of akash Ambani, has completed her schooling from 'Dhirubhai Ambani international School'. Shloka Mehta holds a bachelor's degree in Anthropology from 'Princeton University' in New Jersey. He also holds a law degree from the 'London school of economics and Political Science'.
7. radhika Merchant Education
mukesh Ambani's future daughter-in-law and Anant Ambani's fiancee radhika Merchant studied at The Cathedral and john Connon school, Ecole Mondiale World school, Mumbai. radhika has also done international Baccalaureate diploma from 'BD Somani international School'.
8. anand Piramal Education
Isha Ambani's husband anand Piramal did his schooling at the 'Cathedral and john Connon School' in Mumbai. He has studied at the 'University of Pennsylvania' for his graduation.
9. anil ambani Education
anil ambani holds a Bachelor of Science degree from the university of mumbai and an MBA from the Wharton school of the university of Pennsylvania.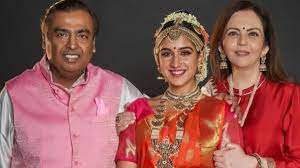 10. Tina Ambani Education
Former actress and businessman Anil Ambani's wife Tina has graduated in Arts from jai Hind college, Mumbai. After this he joined the film industry, where he did many memorable films. However, now she is taking forward her family business.
11. Anmol Ambani Education
Anil Ambani's elder son jai Anmol Ambani completed his schooling from 'Dhirubhai international School'. After this, Anmol went to Britain's 'Seven Oaks School' for further studies. Anmol holds an MBA degree from 'Warwick business School'.
12. Anshul Ambani Education
At the same time, his younger brother jai Anshul Ambani has completed the 'International Baccalaureate Program' from an American school. Besides, he
13. education of Krisha Shah, wife of Anmol Ambani
anil ambani and Tina Ambani's eldest son jai Anmol Ambani's wife Krisha graduated from the 'University of California' with a degree in Political Economy. Later he studied at the 'London school of Economics'.
14. prithvi Ambani Education
mukesh Ambani's grandson and akash Ambani's son prithvi Ambani has turned 2 years old. His admission has been done in 'Sunflower Nursery School' in Mumbai. For information, let us tell you that this is the same school from where akash and Shloka Ambani also completed their initial studies.
మరింత సమాచారం తెలుసుకోండి: