Big breakthrough in Big B's death threat case...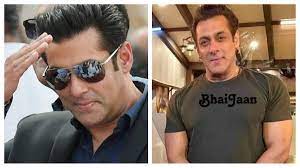 Bollywood superstar salman khan is busy shooting for his film these days. Meanwhile, in the past, an e-mail had come threatening to kill him. A complaint was made in this matter and a complaint was also lodged against lawrence Bishnoi, Goldy Brar and Rohit Garg. At the same time, now a big update has come out in this case. The police have traced a connection to the case in the UK. This connection has been found after checking the e-mail sent. Not only this, a mobile number has also been detected.
By tracing the threatening email that salman had received, the police have found a mobile number. This number is linked to that email account and the surprising thing is that the connection of this number is from UK. After this email received by salman, the investigation is going on, but with this the security of the actor has also been increased. The actor had a show in Kolkata, which has been cancelled. However, salman has still left for the shooting of his film.
Salman Khan's personal assistant Jordy patel had received an email, in which salman khan was threatened with death. After this, prashant Gunjhalkar, a close friend of salman, had complained about the matter to the Branda police. 
మరింత సమాచారం తెలుసుకోండి: