It is known that recently there are reports that global star priyanka Chopra's cousin parineeti chopra is in love with aam aadmi party (AAP) leader Raghav Chadha. The couple's photos and videos have gone viral on the internet. Moreover, there are reports that the couple is getting ready for marriage. But is all this true? Just speculation?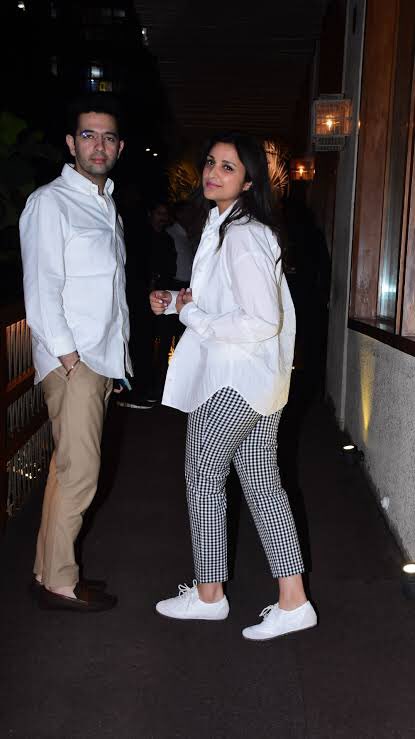 Many photographers followed Parineeti and asked if the marriage rumors were true. At first Parineeti smiled and then got a bit shy as she walked towards her car. When the photographers insisted on answering, Parry laughed in her own style. ''Hmm?'' she threw a cute bouncer with a smile before stepping into her car. Can you please confirm that? The photographers chased again and again.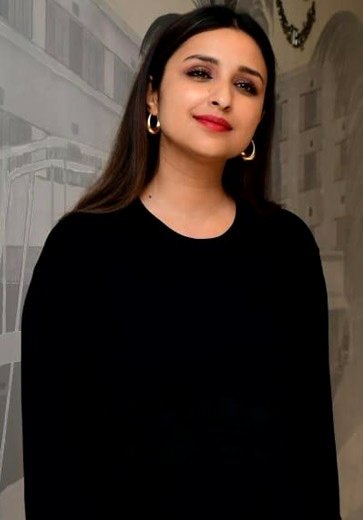 Meanwhile, she said, "Thank you..." With this, Parineeti smiled shyly as the photographers teased her by saying "bye bye... good night". Parineeti looked stunning in a black blazer with matching trousers. parineeti chopra reacted to the marriage rumors with the AAP leader for a while, but did not answer.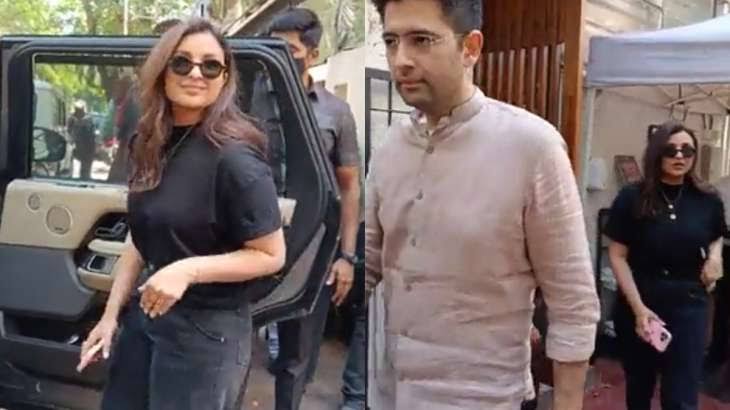 Parineeti was recently seen with Raghav Chadha in Mumbai. The couple were spotted outside a restaurant last week. They were seen as a couple the next day as well. In fact, both Parineeti and Raghav studied together at the london School of Economics. Few people know that they have been friends for a long time.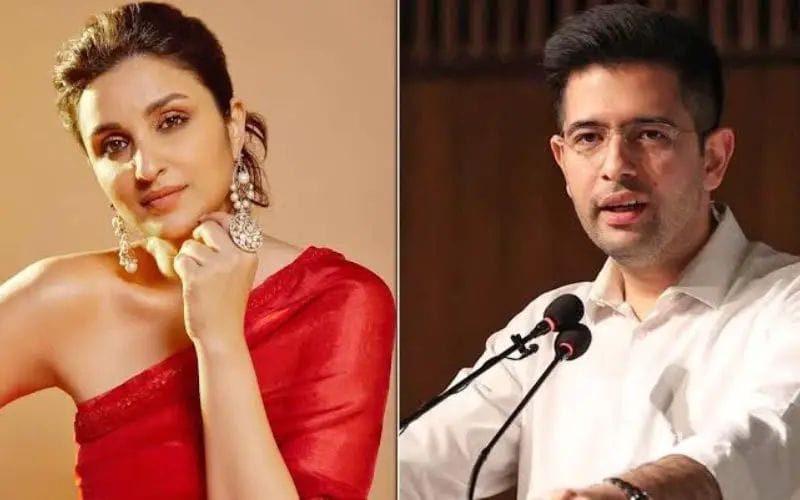 On Tuesday, AAP rajya sabha mp sanjeev Arora congratulated the 'Raghav - Parineeti Chopra' couple. Said that their union will be abundantly blessed with love, joy and companionship. Heartfelt congratulations to both of them. sanjeev tweeted tagging both Raghav and Parineeti. Along with his tweet, AAP mp Raghav and Parineeti also posted separate photos on Twitter.
మరింత సమాచారం తెలుసుకోండి: