Breaking: Sudden accident in the shooting of a famous actor..!?

Recently, accidents have been happening frequently on the shooting sets, actor Sathyaraj - Taramani starrer Vasant Ravi's film 'Weapon' caused a stir when a person died in a sudden accident on the set of the film. While the first look of this film was released in october last year and received a good response from the fans, the shooting of this film is going on very briskly.

Actor sathyaraj is playing the lead role in this film. This film is being shot in the action and thriller genre and is being directed by Gugan Semmiyappan who has directed films like Vellai Raja, Savari, etc. The shooting of this film is said to have taken place at ARR Film City near Kummidipoondi. At that time many lightmen were engaged in the work of installing fish lights at a height of about 40 feet.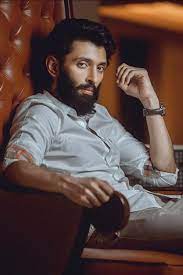 Kumar, a light man working in it, lost his stand and fell down, and died. This incident has created a stir among the film fraternity. Even though the shootings are taking place with proper first aid treatment on the sets, the unexpected occurrence of such accidents and some deaths have shocked the film fraternity.
మరింత సమాచారం తెలుసుకోండి: