The recurring deaths of notable members of the tamil film community, including director K. Vishwanath, actress Jamuna, actor E Ramadoss, Pariyerum Perumal renown Nellai Thangaraj, and singer Vani Jayaram, have shocked the industry. T.P. Gajendran, a seasoned filmmaker turned comedic actor, has reportedly gone away after a protracted illness.
Gajendran made his acting debut in "Veedu Manaivi Makkal," which was released in 1988, after beginning his career as Visu's assistant director under the famed late writer-director-actor. He went on to direct fifteen more movies, with "Enga Ooru Kavalkaran," "Pandi Naatu Thangam," "Enga Ooru Mappillai," "Budget Padmanaban," "Bandha Paramisivam," and "Nalla Kalam Porandachu" being among the most prominent.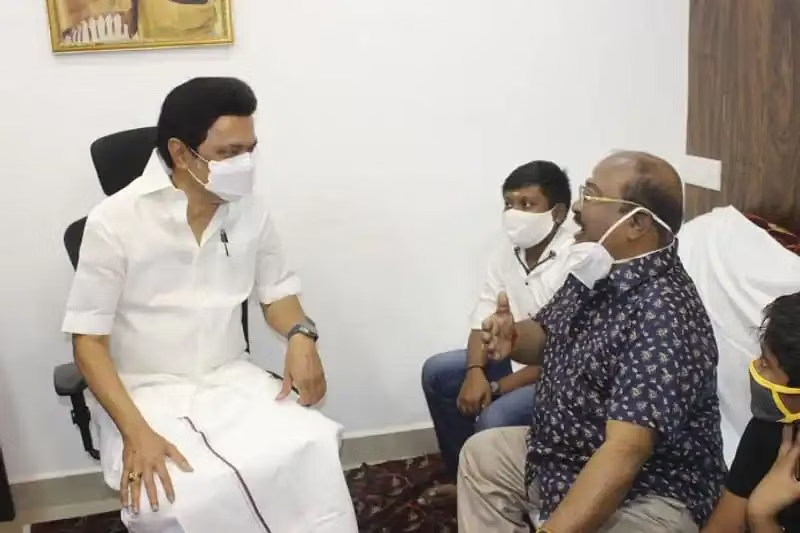 Gajendran has also appeared in a number of comedies as a leading performer. He was M.K. Stalin's close buddy and college roommate in tamil Nadu. A few months ago, the busy chief minister paid a visit to Gajendran and spent time with him. stalin hurried to the Saligramam home of the deceased celebrity and offered his respects. He comforted the grieving family and expressed his sorrow, saying he had lost a really kind buddy. We, ihg Group and Members, offer our deepest condolences to the bereaved family and pray for his soul.

మరింత సమాచారం తెలుసుకోండి: