Naxalite violence in india has decreased by 77%...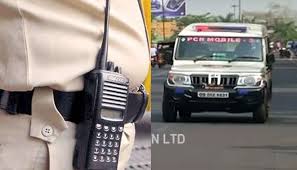 According to Nityanand Rai, the Union minister of State for home, there are currently 17,535 active police posts across the nation. In a written response to a question, he stated that 285 police stations lack wireless equipment or mobile phones, 628 police stations lack a telephone link, and 63 police stations lack any kind of vehicle.
Naxalite violence has decreased by 77%
The Union minister of State for home also told the lok sabha on tuesday that during the last 12 years, violence related to Naxalite or Left Wing Extremism has decreased in the country. In a written reply to the question of mp Pashupati Nath Singh, he told that as compared to the year 2010, such violence has reduced by 77% by the year 2022. Not only this, but due to this violence, the number of deaths of security forces personnel or common citizens has reduced by 90%. In the year 2010, 1005 such deaths were registered, whereas in the year 2022, this figure has 98 deaths.
The red flag area is continuously decreasing
The minister of State for home also told that the geographical area of leftist violence is also continuously decreasing. In the year 2022, reports of violence related to Left Wing Extremism (LWE) were registered in 176 police stations in 45 districts of the country, whereas in the year 2010 such reports were received in 465 police stations in 96 districts. Especially in jharkhand, the incidents of violence have decreased by 82 per cent. In the year 2009, jharkhand had a maximum of 742 incidents, which has come down to 132 in 2022.
మరింత సమాచారం తెలుసుకోండి: