IT Layoffs: Accenture to Sack 19,000 Employees...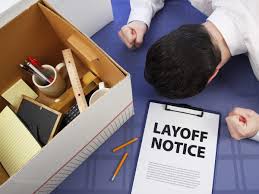 The effect of the wave of economic recession all over the world is now visible in india as well. Accenture IT Company has also joined the line of layoffs going on in the IT and e-commerce field. The company announced the removal of about 19,000 employees on Thursday. This is 2.5 per cent of the total employees of the company. Although the company will not do this retrenchment all at once, but gradually during the next 18 months, so many employees will be removed.
The company told which employees will be affected
According to a Reuters report, the company has told that in the process of retrenchment, first those employees who are associated with non-billing corporate functioning work will be removed. For cost-cutting, the company has given the target of adjusting growth by reducing its cost. Accenture CEO Julie Sweet said that we are trying to keep the cost down in the financial year 2024 and beyond. This will give us an opportunity to take advantage of significant growth by investing more in the business.
Will have a big impact in india too
This retrenchment campaign of the company will have a massive impact in india as well, as lakhs of employees are working in the indian branches of the company. It is believed that many people will lose their jobs here too in the retrenchment. The company has not yet clarified where it is going to remove how many employees.
మరింత సమాచారం తెలుసుకోండి: