Owner of 1300 crore property..? So much business..?

Ramcharan's total net worth is equal to that of Vijay and Ajith. Does he do so much business beyond cinema? Apart from acting in films, much interesting information about ram charan has been revealed. telugu Superstar Chiranjeevi's son Ramcharan is currently the top actor in South India. He not only gave many hits in telugu but also became famous worldwide through the film rrr directed by Rajamouli.

It is noteworthy that recently the song 'Naatu Naatu' featured in this film won an Oscar. And Ramcharan's market rose to another level after RRR. ram Charan's total net worth has been revealed to rival Vijay and ajith in Kollywood. Before rrr, Ramcharan was earning between 35 and 40 crores. But after that now his salary has crossed 100 crores. Also, Ramcharan is currently acting in the film Game Changer with kiara advani directed by super hit director Shankar.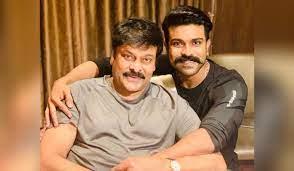 In this case, today, which is Ramcharan's birthday, a lot of information about him is going viral on social media. It is also said that ram Charan's property value will be more than 1300 crore rupees. As actor ram charan is the only son of superstar Chiranjeevi, his assets will also go to him. Not only that, he lives in a huge house of 25 thousand square feet in Hyderabad. This house is worth about 40 crores.And ram charan has an extreme love for cars. As a result, he has bought many expensive cars. Especially the price of the Mercedes Mapage GLS 600 car was around 4 crores. And Ramcharan is not only involved in acting but also in business. He also runs an airline called TruJet. And he is earning crores not only from films but also through advertisements. He has been an ambassador for a total of 34 brands. As a result, Ramcharan is getting a salary of 2 crores for just one advertisement. He also runs a production company.
And he married upasana in 2012. She is also the daughter of a big businessman. The couple, who have been childless for 11 years of marriage, is now gearing up to welcome their first child. Now upasana is pregnant. It is also noteworthy that she is expecting a child this year.

మరింత సమాచారం తెలుసుకోండి: