Divorce with katrina Kaif..!? Vicky's second marriage..!?

Vicky Kaushal is tense because of the question raised whether he would marry a better actress than katrina Kaif. vicky kaushal is a leading actor in Bollywood. He fell in love with and married bollywood actress katrina kaif in 2021. vicky kaushal, who is still acting busy in the cinema after marriage, is currently acting in the film 'Zara Hatke Zara Pachke' along with sara Ali Khan. This is the first time that both of them are acting as a couple. The trailer launch of 'Zara Hatke Zara Pachke' was held in Mumbai. It was attended by vicky kaushal, sara ali khan, and the film's producer Dinesh Vijan. At the trailer launch, a journalist asked vicky kaushal about her married life and her thoughts on a second marriage.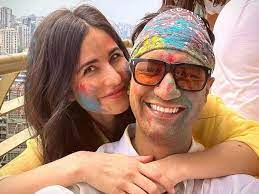 Accordingly, if you get a better actress than katrina kaif, do you think it is right to choose a second marriage? The journalist asked Vicky. Not only vicky kaushal was shocked by his question, but also sara Alikhan who was with him. The question startled Sarah and Vicky. Vicky, a bit tensed by the journalist's question, said What is he asking? He has to go home.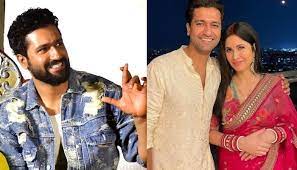 Why is he asking such stupid questions? How can he answer this question? He will never leave katrina at his next birth. Vicky said theirs was true love. His answer is going viral. Zara Hatke Zara Pachke starring vicky kaushal opposite sara ali khan is releasing on 2nd June.
మరింత సమాచారం తెలుసుకోండి: