Prabhas's big wedding announcement..!? Kriti by his side..?

While the pre-release event of Adipurush was held in tirupati yesterday, actor prabhas made an important announcement about his marriage. After the success of Baahubali, all the films he is acting in are pan-India films with huge budgets. Currently, he is preparing a huge movie called Adipurush.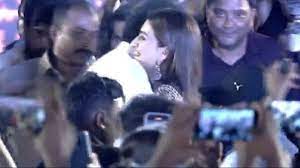 Directed by Om Rawat, the film is based on Ramayana. The movie is going to release in theaters on june 16. In that way, a grand pre-release event of the film took place in tirupati yesterday. For this, actor prabhas, who came to tirupati early in the morning, went straight to the tirupati Eyumalayan temple and had the darshan of Swami. There was tension for a while as many fans gathered in front of the temple to see him. After this, prabhas left there with the help of the police. Later in the evening, prabhas attended the grand pre-release event held in Tirupati. Fans flocked to the open-ground event. Apart from prabhas, Adipurush's director Om Rawat and actress Krithi Sanon were also present.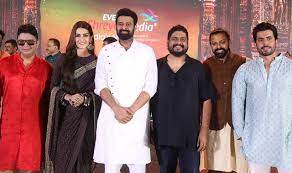 At the event, fans asked actor prabhas some questions. One fan in particular questioned when is he going to get married. prabhas replied marriage will happen one day. But he announced that his marriage will definitely take place in Tirupati. Actress Krithi Sanon was also nearby at that time. prabhas and Krithi Sanon were rumored to be dating while acting in Adipurush and were rumored to be getting married. Later, Krithi Sanon categorically denied this and put an end to the controversy by saying that it was just a rumor.
మరింత సమాచారం తెలుసుకోండి: