Adani-row-Avoid "betting against India" #Anand Mahindra...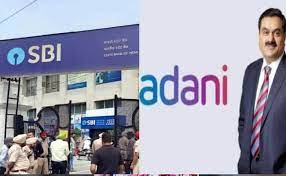 Anand mahindra, an industrialist who is known for closely following social media trends, has voiced his perspective on the media debate around the state of the business sector today and India's goal of becoming a major global economic force. This is happening in the midst of the ongoing controversy over the Hindenburg Report on multi-millionaire gautam adani and his conglomerate adani Group, which has been suffering recently from its rapidly declining market value. The chairman of the mahindra Group cautioned the international media not to "bet against India" in a post.
The question of whether current business sector concerns might hinder India's ambitions to become a significant economic force is raised in the international media. I've been around long enough to witness wars, famines, recessions, earthquakes, and terrorist attacks. In the post, he simply stated, Never, ever bet against India.
Following the publication of a study on the adani Group's tax fraud and huge debt on january 24 by US short seller Hindenburg Research, the market capitalization of the company fell by roughly Rs. 1 lakh crore, followed by a significant stock market fall. It claimed that over several decades, the Group had engaged in "a brazen stock manipulation and accounting fraud scheme." In early trading on Friday, all 10 of Group's equities dropped, wiping off the conglomerate's about $120 billion.
As a result of the continuous decline in adani stock prices, India's market capitalization fell below $3.2 trillion, knocking it out of the top five equities markets in the world. Bloomberg predicts that the decline will continue, and india may drop even worse.
Similar to this, the IMF forecasted that the indian GDP will contract from 6.8% in 2022 to 6.1% in 2023. The international organisation did, however, also forecast a 0.7% growth in the fiscal year 2024.
మరింత సమాచారం తెలుసుకోండి: