Happy Ration card holders..! Extra Things..!?

Ration Card: himachal pradesh government has increased the ration allocation for ration card holders. 15 kg of wheat flour and 8 kg of rice will be given to consumers at ration depots from this month. The government has now given jackpot prizes to 19.5 lakh ration cardholder families in Himachal Pradesh. Accordingly, the general government has increased the ration quota for ration card holders. The himachal pradesh Azar has been directed to provide 15 kg of quality wheat flour and 8 kg of rice to the consumers at the ration depots in Andavagi from this month. Meanwhile, this increase in quantity has been made available to consumers after many years. Earlier, up to 7 kg of rice and 13 kg of wheat flour were provided per ration card. In such a situation, people will get a lot of relief by increasing the ration.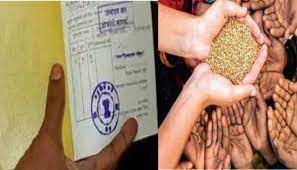 At the same time, according to media reports, a campaign to disable fake ration cards is underway in Himachal Pradesh. Thousands of people who had double registration in ration cards have now been found. Their records are being sought from panchayats and depots. Also, if double entry is detected, they will be blocked immediately. Meanwhile, the state government is providing three out of four pulses to the ration card holders. These include Malka, mash, dal chana, and moong. Out of these, consumers can pick three pulses of their choice. Along with this, the state government subsidizes two liters of oil (refined and mustard oil), sugar, and one kg of salt, while the central government subsidizes wheat flour and rice.
Complaint No. to avoid ration irregularities
Uttar Pradesh – 18001800150
Uttarakhand – 18001802000, 18001804188
West bengal – 18003455505
Maharashtra- 1800224950
Punjab – 180030061313
Rajasthan – 18001806127
Gujarat- 18002335500
Madhya Pradesh- 07552441675, Helpline No: 1967 / 181
Andhra Pradesh – 18004252977
Arunachal Pradesh - 03602244290
Assam - 18003453611
Bihar- 18003456194
Chhattisgarh- 18002333663
Goa- 18002330022
Haryana – 18001802087
Himachal Pradesh - 18001808026
Jharkhand - 18003456598, 1800-212-5512
Karnataka- 18004259339
Kerala- 18004251550
Manipur- 18003453821
Meghalaya- 18003453670
Mizoram- 1860222222789, 18003453891
Nagaland- 18003453704, 18003453705
Odisha – 18003456724 / 6760
Sikkim – 18003453236
Tamil Nadu - 18004255901
Telangana – 180042500333
Tripura- 18003453665
Delhi – 1800110841
Jammu - 18001807106
Kashmir – 18001807011
Andaman & Nicobar Islands - 18003433197
Chandigarh – 18001802068
Dadra & nagar Haveli & Damon & Dieu - 18002334004
Lakshadweep - 18004253186
Puducherry - 18004251082

మరింత సమాచారం తెలుసుకోండి: