Radhika Apte Birthday: Unknown Facts-line of work!!!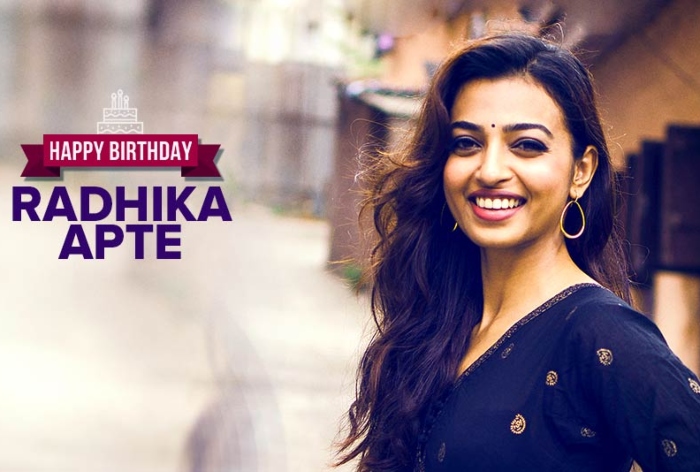 Radhika Apte, who was born on september 7th, 1985 in pune, Maharashtra, does not require an introduction. With her performance, she has attained that position for which many actresses yearn. It is noteworthy that radhika is referred to as the queen of OTT even though she was unable to make an impact on the big screen. A few stories from radhika Apte's life are being shared with you in the birthday special.
Radhika always dreamed of being an actress. You'll be shocked to learn that radhika comes from a non-filmmaking background. In reality, Dr. Charudutt Apte, her father, is the head neurosurgeon and chair of a hospital in Pune. Since she was young, radhika has excelled in the classroom. She graduated from Fergusson college in pune with a dual bachelor's degree in maths and economics. Since she was young, radhika has been interested in acting. She began studying kathak at a very young age because of this. She then moved to mumbai and joined the theatre.
This was Radhika's line of work 
In 2005, radhika apte made her bollywood debut in the movie Wah Life Ho To Aisi. She played the sister of shahid kapoor in this movie. After that, he gave strong performances in films like I Am, Badlapur, Padman, Phobia, Manjhi: The Mountain Man, Andhadhun, Rakta Charitra, Rakta Charitra 2, and Shor in the City. Please mention that radhika has worked in English, Bengali, Marathi, Tamil, Telugu, Malayalam, and hindi films.
Gave the heart a chance while dancing 
Let's say radhika went to london to pursue a dance diploma. Benedict Taylor, a musician, was there as well. They started living together because their love for one another became so strong. Despite getting married in 2012, they only announced their union in 2013. 
మరింత సమాచారం తెలుసుకోండి: