Vijay is afraid of getting trolled..!? Angry with the crew?

Vijay is in full anger because the Varisu team did not do anything properly. Thalapathy Vijay is acting in the film Varisu which is being made in two languages, tamil and Telugu. Most of the directors and producers in this film belong to the telugu film world. In this case, the Varisu film is going to be released on the occasion of the pongal festival to compete with Thunivu. Recently, there are many problems around Vijay. In other words, kgf 2 was released in competition with Vijay's last film Beast. Therefore, the film "Beast" met with some problems. In this case, since the start of Varisu, Vijay has been facing many kinds of problems.

First of all, the photos from the shoot of Varisu are getting leaked on the internet. Vijay has asked to change the team like bouncers and light men and form a new team in anger because such photos are published every day. Thus, starting from every little thing, the film team has covered many things. All this aside, Vijay's audio launch function is always grand. Fans will be eagerly waiting for this.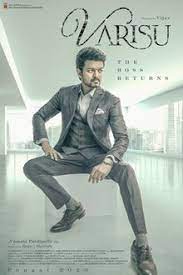 But last time Vijay gave an interview on sun TV after almost ten years because he couldn't do the music launch party for the movie Beast. Nelson asked many questions to Vijay in this interview.
But it was trolled on the internet. Therefore, Vijay has ordered that the festival should be held without any problems so that nothing like this should happen in the film Varisu. An angry Vijay yells at the Varisu film crew, who are always struggling in every matter, to at least get this matter right.
మరింత సమాచారం తెలుసుకోండి: