In tamil Nadu during the next 3 hours, thunder and lightning will occur in chennai, Thiruvallur, Kanchipuram, Chengalpattu, Thiruvannamalai, Kallakurichi, Vellore, Ranipet, Tirupattur, Dharmapuri, Krishnagiri, Trichy, Cuddalore, Villupuram, Pudukottai, Mayiladuthurai, Thanjavur, Tiruvarur, Nagai, Perambalur, Ariyalur.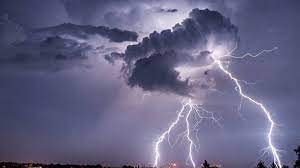 According to the Meteorological Department, moderate rain is likely.Also, there is a gyre zone upper circulation in the North-East coastal areas and adjoining areas and due to the change in the speed of the westerly winds, tamil Nadu has been receiving heavy to moderate rains for the past few days. Light to moderate rain may occur at a few places over tamil Nadu, puducherry and Karaikal on 28th and 29th. The Meteorological Department has predicted that Cuddalore, Villupuram, Chengalpattu, Thiruvannamalai, Kanchipuram, Ranipet, Vellore, Tirupattur, Kallakurichi districts and puducherry are likely to experience heavy rain.
For the past few days in tamil Nadu, there has been good sunshine in the morning and vice versa with wind and heavy rain in the evening. According to private astronomers, this astronomical change is a phenomenon that can occur in the month of September. Ramanan, the former director of the Meteorological Center said that due to the maximum sun during the day, heat waves are forming and the clouds are moving towards chennai and it is raining. 
 In chennai yesterday, it was sunny during the day, but it was very humid in the evening. But since last night, some parts of the city have received moderate rain with scattered thunder and lightning. Light to moderate rain is lashing some parts of the city this morning as well.
మరింత సమాచారం తెలుసుకోండి: