90 students infected with Norovirus in Kerala..!?

More than 90 students studying at Lakhidi jawahar Navodaya school in wayanad district in kerala were admitted to the hospital due to sudden illness. While the doctors continued to treat them, the cause of their overall ill health was investigated.

Hospital:

Also, when the state health department collected the blood samples of the students and sent them to the Alapula Virology Laboratory, it was confirmed that they were infected with the Norovirus. Authorities are taking steps to chlorinate the wells in the school as it is suspected that they may have had drinking water due to the spread of the Norovirus.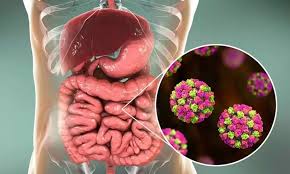 This incident seems to be a very tragic incident in Kerala. Many students are suffering from diarrhea and severe ill health. All the 90 students belonging to the same school infected with the norovirus came as a shock to all there. Already there were deaths of students who ate Shawarma 2 months back and that incident went so viral and shocking to many. Now, this norovirus incident is even more shocking after the covid cases. Now only people are relieved that covid is over. Norovirus has caused panic among people.
మరింత సమాచారం తెలుసుకోండి: