If you drink Cool Drinks daily, your hair will fall out in bunches..!?

Cold drinks and energy drinks make us feel like we have more energy. The reason for that is the added sugar in the caffeine. Did you know that these are the causes of hair loss? They contain more caffeine than the coffee we drink. Here's how it helps with hair loss. Experts say that a person who wants to live a healthy life can take 5 to 12 teaspoons of sugar per day. In this case, at least 5 teaspoons of sugar go into the body through the cool drinks we drink for thirst quenching and refreshment reasons. It is not good for the body. Apart from that, we will take sweets in different ways like coffee, tea, and sweets.

Hormonal balance:

We should treat our bodies like a machine. The foods we eat can affect their function. Suppose we take the cake, donuts, or any cold drink in one day. While the extra sugar in it may seem like a good energy boost, it also has biochemical functions in the body. This changes the hormonal balance. This should be avoided.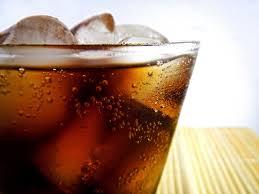 Low energy?

There is no harm if we drink two or three cups of coffee a day. Increasing these levels can lead to inflammation, fat gain, and hormonal imbalance. Instead of this, you can take fruits, vegetables, juice, etc. Too much sugar in our bodies causes problems like tooth decay and obesity. The first 30 minutes of energy comes from drinking coffee and cool drinks, but the next is the story of 'opening the old blind door'. Energy will be completely depleted.r
Tips to reduce hair fall:

Too much caffeine can cause stress. Hair loss also increases. Reduce them. Eating grains, pulses, peanuts, mung beans, chickpeas, eggs, and fish can promote hair growth. Hair growth is tremendous when you always eat whole foods. Fruits, vegetables, and foods of all colors should be taken in a balanced diet. This is how you can get healthy hair.

If you are suffering from the problem of hair loss, take curry powder mixed with honey daily both in the morning and at night. Get good results.

మరింత సమాచారం తెలుసుకోండి: