Which Banks suitable for getting home loans at low interest..!?

Home loan interest rates: Let's know the details of banks that offer home loans at very low-interest rates here. It would be useful to know the interest rates offered by all the banks. The real estate sector is booming in recent times. As people are thinking about buying a new house, banks are also getting ready to give home loans. If you are also taking a bank loan to build a house, how much bank loan do you give to which bank? It is important to know in advance. That way you can choose the banks that will lend you the interest rate that suits you.

Home Loan Interest Rates (Bank wise):

1. Axis Bank: 8.75%
2. mahindra BANK' target='_blank' title='kotak mahindra-Latest Updates, Photos, Videos are a click away, CLICK NOW'>kotak mahindra Bank: 8.65%
3. Union bank of India: 8.6%
4. indian Overseas Bank: 8.6%
5. bank of Maharashtra: 8.6%
6. Central bank of India: 8.55%
7. Bajaj Finserv: 8.6%
8. Aditya Birla Housing Finance: 8.75%
9 lic Housing Finance: 8.6%.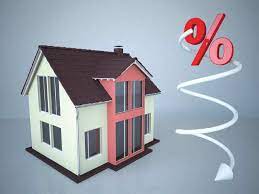 Interest rates on home loans vary from person to person. If you have a better CIBIL score, you will get a lower interest rate compared to lower scores. Also, the higher the loan amount, the higher the interest rates. The RBI has been continuously increasing the repo rate to control inflation in the country. This prompts lenders to raise their loan rates. It has raised the repo rate six times by a total of 250 basis points since May 2022 to curb inflation. At last month's MPC meeting, the RBI raised the key repo rate by 25 basis points to 6.50 percent. The Reserve bank of India's MPC is expected to meet early next month to decide whether to hike interest rates.
Real Estate in India:
In a recent survey conducted by CII, 59 percent of the respondents are committed to investing in real estate. The growth of the real estate sector is expected to increase by 10 percent to 15 percent in the coming financial year.

మరింత సమాచారం తెలుసుకోండి: