Varisu Double Century..!? dil raju open post..!?

The production company has released the official collection status of Vijay and rashmika mandanna starrer Varisu directed by Vamshi. Varisu is a pongal release movie starring Vijay. The film was directed by Vamshi Paidipally and produced by dil Raju. Produced at a huge cost, the film starred yogi Babu, rashmika mandanna, Jayasudha, Shyam, Sangeetha, Samyukta, Sarathkumar, Prabhu, SJ Surya, VTV Ganesh, and Satish in the lead role along with Vijay. Varisu was released in three languages tamil, telugu, and Hindi. The tamil version of Varisu was released on january 11, its hindi version on january 13, and its telugu version of Varasudhu on january 14. The film is getting an overwhelming response in all languages.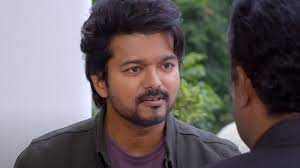 Due to the continuous holiday for the pongal festival, the family audience has enjoyed watching Varisu for the last 4 days. In response to this, the collection of the film has also accumulated. In this case, the production company has officially announced that Varisu has collected Rs.210 crore worldwide in 7 days.
This is the 6th film of actor Vijay to collect more than Rs. 200 crores. In this, the film has collected more than Rs. 10 crores in the states of kerala and Karnataka.
Similarly, it is said to have collected more than Rs.20 crores within four days of its release in Telugu. Apart from this, the hindi version of Varisu has collected more than Rs.5 crores. According to reports, the film has collected Rs.100 crore in tamil Nadu and Rs.63 crore in other states. 
మరింత సమాచారం తెలుసుకోండి: