Reason for the suicide of young actor..! Shocking information..!

Sudheer Verma, whose body was found hanging at home, was being investigated by the police as to why he committed suicide. The suicide of film celebrities has always been full of controversies. bollywood actor sushant singh who committed suicide in 2020 is still an unknown mystery. Similarly, the reason behind the suicide of Chitra, a serial actress in tamil Nadu, is not certain yet. In that way, famous telugu actor Sudheer Verma committed suicide by hanging himself yesterday.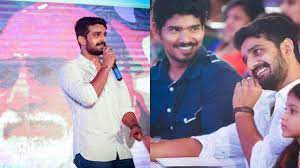 At 33 years of age, he was a rising young actor in the telugu film industry. Sudheer Verma, whose dead body was found hanging in his house in Visakhapatnam, was investigated by the police as to why he committed suicide. In the initial investigation, it is said that he had not been getting good film opportunities recently and he had taken the decision to commit suicide due to depression after struggling for good opportunities for some time. Those who worked with him are also being questioned.
Sudheer Varma's death has left the telugu film industry in deep grief. Many celebrities are paying tribute to his demise. Likewise, his fans are expressing their condolences through social media. It is noteworthy that Sudheer Verma is not yet married.
మరింత సమాచారం తెలుసుకోండి: