Raashii Khanna, a multilingual celebrity, revealed how she was cast in the shahid kapoor and Vijay Sethupati-starring raj and DK production Farzi. Before the premiere of "Rudra: The Edge of Darkness," Raashii inked a deal with "Farzi," however her audition for the shahid kapoor and Vijay Sethupati co-starring programme was shot years earlier.
"Farzi" came to me as a result of an audition I gave for mukesh Chhabra's casting company a few years ago, according to Raashii Khanna. Although it wasn't specifically for any project, it brought me to "Farzi." "It seems that after watching the audition tape and clips of my work from a few South indian movies, raj and DK imagined Megha in me. I suppose fate operates in mysterious ways," said Raashii Khanna.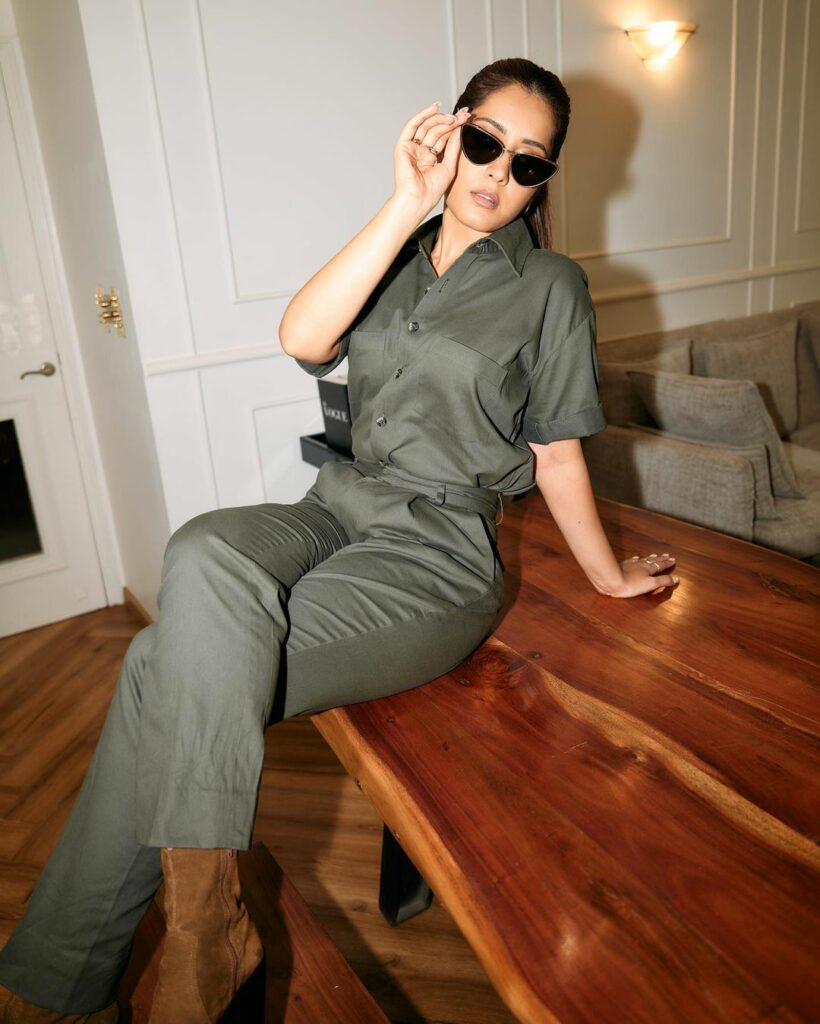 Along with a few projects in the South, Raashii Khanna will star alongside sidharth malhotra in "Yodha" from dharma productions in July. Everywhere she goes, Raashi Khanna understands how to make a statement. She was seen on this occasion promoting her new movie, Farzi. The diva made sure there was no opportunity for any fashion gaffes by donning a ponytail, a button-down grey shirt, matched slacks, sunglasses, and brown boots. You become a trendsetter in this way.
మరింత సమాచారం తెలుసుకోండి: