Thalapathy is very angry with his father..!?

Actor Vijay is one of the top heroes in tamil cinema. His father SA chandrasekhar was the one who worked hard for his development in the beginning. His actions had already only angered Vijay. In this case, he has done one more thing to make him tougher. Currently, actress radhika Sarathkumar has given various mega hit serials through her production company Radon Pictures. Moreover, the Sithi serial in which she acted remains one of the favorites lists of fans. She has also done comedy serials like chinna Papa Periya Papa.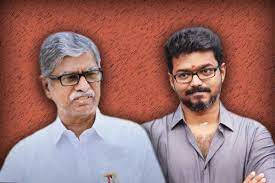 In this case, a director is going to enter the field to act in the newly telecasted serial Colors Tamil. Then Vishu's movie Samsaaram Athu Minsaaram was released as a family celebration film and became a super duper hit. Currently, he is preparing a new serial based on the story of that film. He is planning to name the serial he is producing Kizhaku Vaasal. And in this serial, actor Vijay's father and director SA chandrasekhar, who is one of the top heroes in cinema, will play the lead role.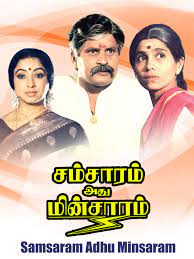 Moreover, the fact that he is playing the same role as Vishu in the film is even better. He has directed more than 70 films not only in tamil cinema but also in 4 languages namely Hindi, Telugu, and Kannada. In the early days, actor Vijay was making all efforts through his films to become one of the top heroes in the cinema.
Following this, SAC was trying to involve his fans in politics for his success. This action has created a big rift among them. As of now, this issue remains unresolved. Thus SAC is going to act on the small screen to humiliate Vijay. Thus, Vijay is accused of not speaking to his father. These have become the talk of the town.
మరింత సమాచారం తెలుసుకోండి: