First part of Kantara is coming soon..!? Then what released last year?

Director rishabh Shetty, who spoke at the recently celebrated 100th anniversary of the film Kantara, has announced the next part of the film. kannada actor rishabh Shetty, director and starrer Kantara was released in september last year. Originally released only in the kannada language, the film got a huge response in Karnataka, after which the film was dubbed and released in Tamil, Telugu, Hindi, and malayalam languages. The film was a box office hit in all the languages it was released in.

Made on a budget of just 16 crores, the film collected more than Rs.400 crores and surprised the entire film industry in India. Actors and actresses from different languages expressed their appreciation for the success of Kantara. Superstar Rajinikanth especially invited the director rishabh Shetty to his house and gave him a gold chain as a gift. After the huge success of the film Kantara, the question arose whether the second part of the film will be made. The producer of the film which has given the green signal has already announced that it will be made. He also said that the second part will be made bigger than the first part.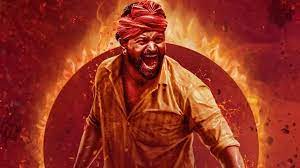 In this case, the 100th day of Kantara was celebrated recently. director rishabh Shetty, who was present, shocked the audience by saying that the second part of Kantara has already been released. It means that the second part of Kantara was released last year. Currently, Kantara is a film based on the events that preceded the film. So that will be the first part of Kantara. rishabh Shetty said that the script is currently being worked on and the film is slated to release in 2024.
మరింత సమాచారం తెలుసుకోండి: