Kamal watched 'Pathan' along with 80's heroines..!

Actor kamal haasan has seen the movie Pathan with some of the leading actresses of the 80s. Some photos of this have been released on social media. Actor Shah Rukh Khan and deepika Padukone's recently released movie 'Pathan'. With Hollywood-quality fight scenes and another level of making, the film has collected around 700 crores worldwide in the first week of its release, and the film is being celebrated by bollywood fans.
The last film starring actor Shah Rukh Khan was released in the year 2018, 'Zero', which was a huge failure, and the movie 'Pathan', which was released after 4 years, fulfilled the expectations of the fans of bollywood Badshah Shah Rukh Khan and became a great comeback film. It is well known that actor kamal haasan was happy to receive positive reviews for the film 'Pathan' and wished him success.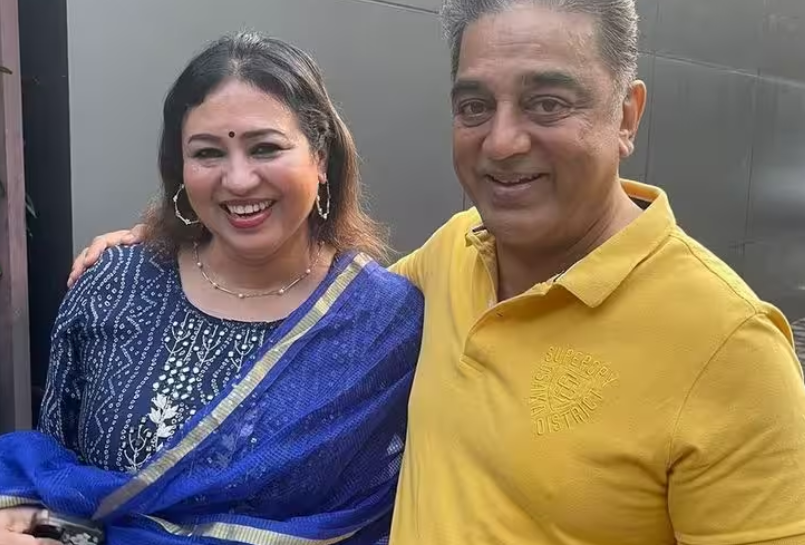 The photos about this are being seen virally on social media. Namely, his niece, suhasini who was a leading actress in the 80s, and actresses Shobana and Jayashree have enjoyed watching this film with Kamal Haasan.
Netizens are saying that the photos taken by Kamal with Jayashree are youthful. It is also worth noting that Kamal acted in the 1984 film 'Enakul Oruvan' with actress Shobana.
మరింత సమాచారం తెలుసుకోండి: