Sharper opens with tom (Justice Smith) and Sandra's straightforward love tale (Briana Middleton). Sandra enters Tom's bookshop by accident, mentions Jane Eyre, and the two immediately start to embrace one another. There is only one issue: $350,000 is due from Sandra's brother to several men. Fortunately, tom has that in his bank account in addition to more. Anyone who considers themselves a "sharper" should start to realise that Sandra might not be who she claims to be at this point. The movie doesn't waste any time in validating those fears, presenting its kaleidoscopic tale of swindlers and con artists in New York society's top crust.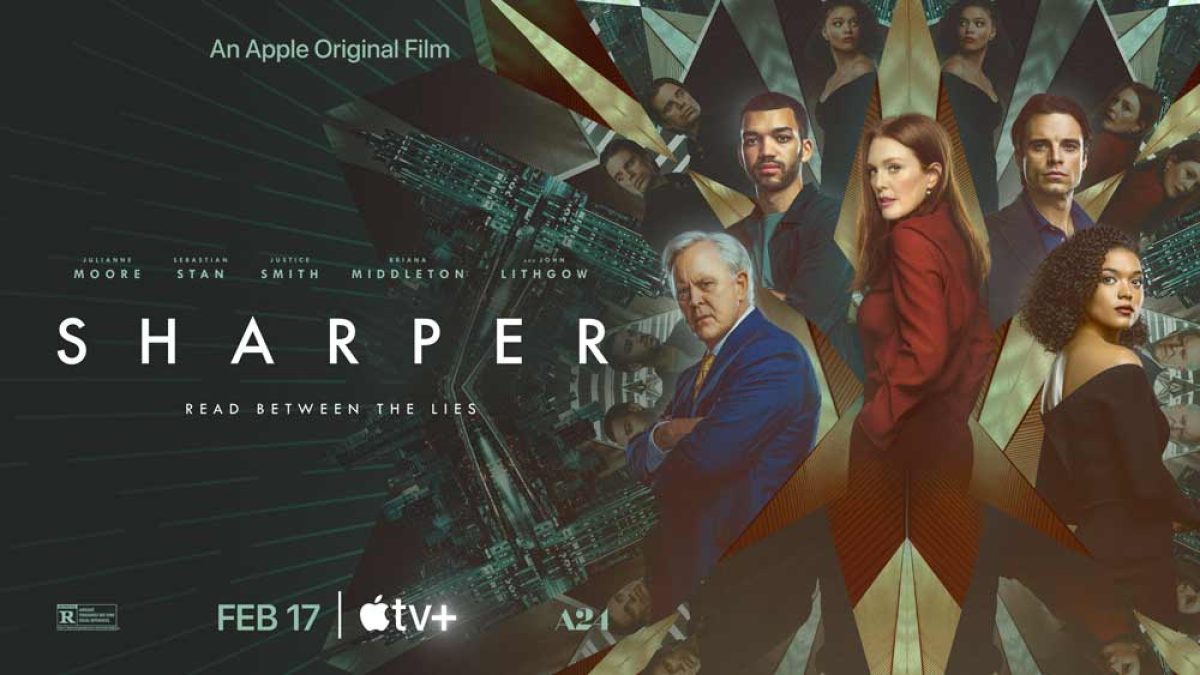 Sharper soon reveals its narrative structure once Sandra deceives Tom; this journey through time and perspective is deceitful, but credible. Following the release of Glass onion and the revelation of that film's own twist, which depended on travelling back in time, this type of misleading storytelling became a fiercely contested subject. Many people asserted that false narrative serves only as a lazily intelligent substitute. The film's deception, rather than being a sign of sloppy writing, is what makes Sharper's story so much more compelling in the first place.
This is also made possible by the consistently excellent cast of Sharper. In her part as the younger wife of john Lithgow's character, Julianne Moore takes great pleasure. Sebastian Stan also gives a performance that is a perfect blend of sleaze and polish. Add Max to Stan's growing roster of unsettling men, which also includes his role as Tommy Lee in Pam & Tommy and his cannibalistic boyfriend Steve from Fresh.
Sharper has many flaws, yet it pulls them all together with a finesse that could have easily gone wrong in less skilled hands. It manages to be a tense thriller that feels completely realised even while it fails at its biggest deception of all—swindling audiences. Sharper fits the mark for the mid-budget, innovative adult movie that hollywood has long mourned becoming extinct. It should not be surprising that apple is willing to make these. The streamer is gradually constructing a catalogue of its own original content rather than using one that is already existing. At the very least, Sharper is a valuable addition to that library.
మరింత సమాచారం తెలుసుకోండి: