RC15 directed by shankar titled CEO...?

On the one hand, the final leg of indian 2, directed by shankar is going on very briskly, while the shooting of actor ram Charan's RC15 also started recently. The film crew has released the title of the film. Dilraju and Shirish are producing the series under Venkateswara Creations. kiara advani is playing opposite Ramcharan in the RC15 movie and SJ Surya, Sunil, and srikanth are playing important roles. S. Thaman is composing the music and prabhu deva is designing the dance for the film.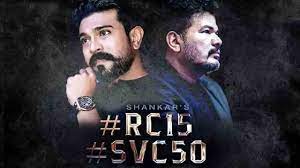 Released movie Title:

The film is being made in Tamil, Telugu, and Hindi, with ram Charan playing the dual roles of father and son. The film crew announced that the title of the film, which is being prepared on a grand scale, will be released on march 27 as a special birthday for ram Charan. There are reports on social media that the movie has been titled 'CEO'. It is this information that is currently spreading virally on social media. However, no official information regarding this has been released yet.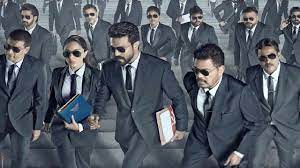 Is this true?

After the internationally acclaimed film RRR, actor ram Charan's film RC. 15, there is a great expectation among the fans. ram Charan fans have been asking the film crew to release an update like the first look poster or the title of the film, is 'CEO' the real title of RC15? They are confused. Despite the announcement that the title will be released on the occasion of ram Charan's birthday, the title has now been leaked. It is expected that the film crew will soon make an announcement about whether this is true.

మరింత సమాచారం తెలుసుకోండి: