Kapil Sharma reacts to claims of a net worth of 300 crores, also talks about his old days
Recently, comedian kapil sharma in one of his interviews reacted to the claims of Rs 300 crore net worth and also talked about his old days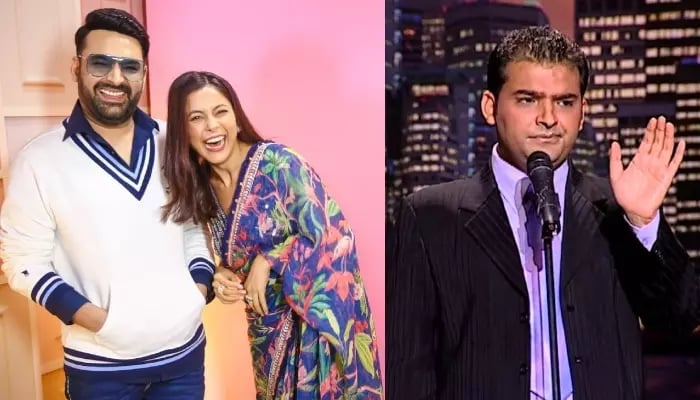 Famous comedian and actor kapil sharma is currently in the headlines for his upcoming film 'Zwigato'. Kapil is wholeheartedly engaged in the promotion of his film. Recently, Kapil appeared on singer-actress Shehnaaz Gill's talk show 'Desi Vibes with Shehnaaz Gill', where he talked about his journey so far, and how 'The Great indian Laughter Challenge' has helped him. Changed his luck.
Kapil used to play theater before TV
Before making his debut as a comedian on tv, Kapil used to do theatre, youth fest, and professional plays. Kapil told that they were all serious roles. comedy, Laughter Challenge and all came later. Kapil said, "After auditioning for 'Laughter Challenge' god kept paving new paths for me and now I have reached here."
Kapil followed his father's advice
In conversation with Shahnaz, Kapil also talked about the advice given by his father. He said, "There used to be a saying in school, 'Work is worship'. I never understood it then, but as you grow up, you get to know the real meaning of the saying. My father once advised me, 'Keep working hard, you will work hard first, you will enjoy later, if you enjoy now, you will keep working hard all your life' and that hit me."
When Kapil learned 200 songs of kishore kumar for a job
Kapil initially came to become a singer and he has mentioned this many times. However, hardly anyone would know that he learned 200 songs from the legendary late singer kishore kumar for a job in a restaurant. About this, he said, "I got a job in an indian restaurant in Singapore, where I had to sing kishore Kumar's songs and they used to pay me Rs 25,000. I was fully prepared for it, I even memorized 200 songs by kishore Kumar.
He further added, "Then I called my mentor and discussed work with him. Then he said, 'You will go to Singapore, spend 20 thousand, and save only 5 thousand, instead, I will find you a job here for 10,000 rupees.' I agreed to it because I just wanted to work. The circumstances became such that after the death of my father, I had to work.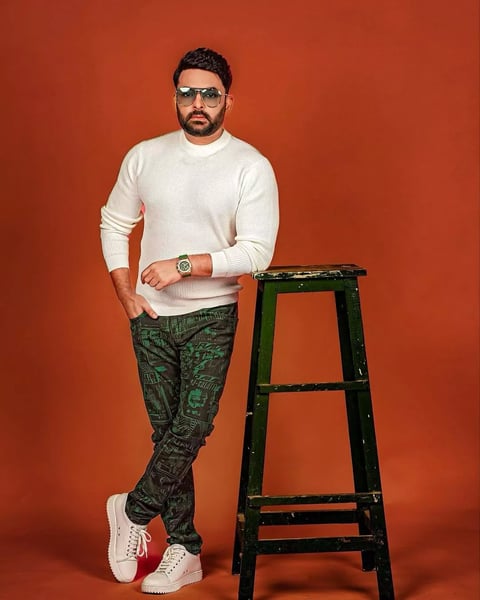 The Great indian Laughter Challenge' changed Kapil's fortunes
It is known to all that TV's stand-up comedy show 'The Great indian Laughter Challenge' made Kapil a well-known name in the world of comedy overnight. This was the show, after winning which Kapil never looked back. To this Kapil says, "Fortunately, god saved me from going in the wrong direction and I was clear that I wanted to be on tv and then Laughter Challenge happened, it changed my life. I didn't earn anything doing the 'Laughter Challenge'. I participated and gained popularity. I got a check of Rs 10 lakh for winning the show.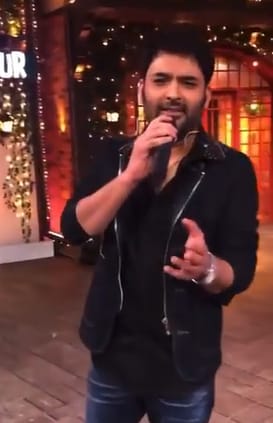 Also, during his recent interview with 'Aaj Tak' Kapil was told, "Your net worth is Rs 300 crores." The comedian laughed in response and said, "I've lost a lot of money too… but, to be honest, I don't think about all that. I know I have a house, a car, I have a family and that's what matters. Of course, I'm no saint. I will not turn down good money, but even today my thinking is about salary. My wife likes to spend on things, I don't, but she comes from a rich family, so it's different." comedian Kapil Sharma's five most expensive things, crores ka hai bungalow toh chalte hain is royal car se,
Kapil's career
Talking about Kapil's career, he won the stand-up comedy reality show 'The Great indian Laughter Challenge Season 3' in 2007 and gained popularity. After this Kapil won several seasons of the comedy reality show 'Comedy Circus' on sony tv and then he became popular for 'Comedy Nights with Kapil' and 'Family Time with Kapil'. Kapil then turned to films and appeared in films like 'Bhavnaon Ko Samjho' (2010), 'Kis Kisko Pyaar Karoon' (2015), and 'Firangi' (2017). Kapil also had a special appearance in 'ABCD 2' (2015). Currently, he is hosting 'The kapil sharma Show' which is the most popular comedy show in the country for many years.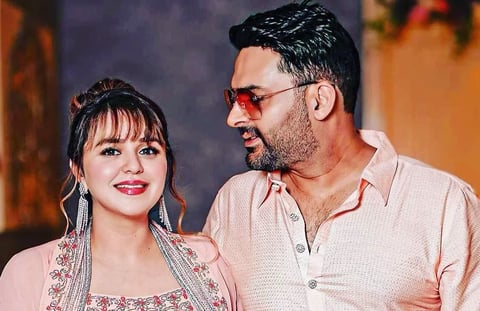 Kapil Sharma's work front. Kapil is currently busy promoting his upcoming film 'Zwigato', which is slated to release on march 17, 2023. Kapil plays a food delivery agent in Nandita Das' film
మరింత సమాచారం తెలుసుకోండి: