Sonam Kapoor celebrates them first 'Mother's Day with their son in the UK, and gets surprised with gifts from their husband Anand
Recently, actress sonam kapoor celebrated her first 'Mother's Day' after becoming a mother in the UK with her son Vayu Kapoor Ahuja, of which she shared a few pictures.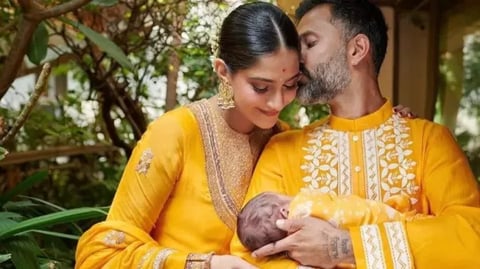 Bollywood actress sonam kapoor is currently enjoying her family life with her husband anand Ahuja and son Vayu Kapoor Ahuja. The couple welcomed their son Vayu on august 20, 2022, and since then their life has revolved around their son. Meanwhile, sonam kapoor has shared some glimpses of the first 'Mother's Day celebration with her son, which are adorable.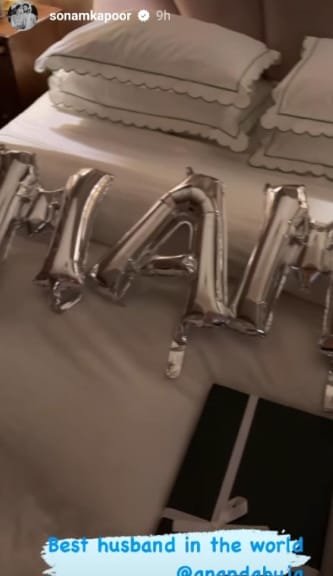 Sonam Kapoor receives gifts from their husband anand on her first Mother's Day
New mom sonam kapoor celebrated her first 'Mother's Day' on 19th march 2023 in the UK after giving birth to her son Vayu Kapoor Ahuja. On this special day, her husband anand gave her a lovely surprise, glimpses of which were shared by Sonam on her instagram account. 
In one of the pictures shared by Sonam, we got a glimpse of her decorated room. In the photo, we can see how anand has decorated the room with hydrogen balloons and gifts. Sharing glimpses, Sonam was also full of praise for her husband. Describing anand as the best husband in the world, she wrote, "It's my first Mother's Day! And @anandahuja gave a wonderful surprise. love you, my baby."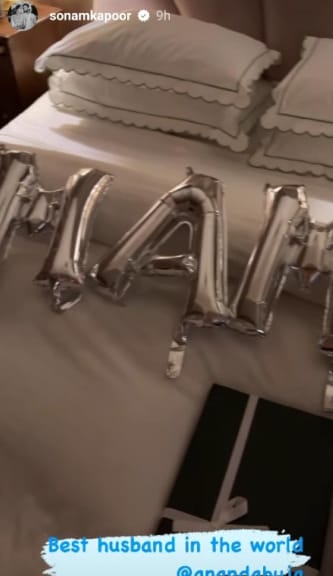 Sonam showed a glimpse of her gifts
Through her insta Stories, Sonam also shared glimpses of the gifts that she got from her dear husband, Anand. The actress received a set of 'The Merchant of Venice' and 'An Ideal husband books from her husband. Sharing the pictures, Sonam told that books are the best gift for her. Her husband anand Ahuja also reshared her story on his instagram handle and dropped a 'mama' sticker along with a cute emoji. 
When Sonam gave a glimpse of her son Vayu's bedtime story session. Earlier, on march 13, 2023, Sonam shared a picture from her instagram account showing a glimpse of her son Vayu's bedtime story session. In the priceless picture, the doting mother can be seen reading a storybook titled 'The Paper Dolls' to her little one, who was listening intently. Meanwhile, while Sonam wore a white printed nightsuit, her baby boy looked dapper in a kurta. Along with this, she also shared glimpses of the weekend spent with her husband Anand
మరింత సమాచారం తెలుసుకోండి: