Samantha's six-pack giving a tough fight for heroes..!?

The photo of actress samantha with a superb six pack is going trending on social media. Last year was a very difficult year for actress Samantha. In terms of cinema, although the two movies that she appeared in, Kathuvakkula Rendu Kadhal and Yashoda, were successful, she suffered from a rare disease called myositis, so she could not celebrate that success. Due to this, samantha was unable to participate in the shooting and suffered a lot.
 After taking various treatments, samantha is gradually recovering from it and is now back to normal. Currently, actress samantha is acting for a movie Khushi. samantha is acting opposite arjun reddy fame Vijay devarakonda in kushi film. The film is directed by shiva Nirvana. Apart from this, Shagunthalam, a historical film starring samantha, is also currently gearing up for release. Directed by Gunasekaran, malayalam actor Dev Mohan has acted opposite Samantha.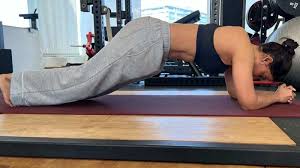 The film is expected to release on april 14 for tamil new year in tamil, Telugu, Hindi, malayalam, and kannada languages. samantha is currently working as busy with the promotion work for the film. In this case, samantha, who is active on social media, posted a photo of herself while exercising today on Instagram.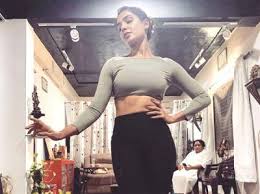 Fans are speechless to see her sporting a six-pack body in this photo. Actresses rahul Preet Singh and Shreya saran have also admired samantha and commented on her who is mixing in fitness to give tough to the heroes. This six-pack Samantha's photo is currently trending and viral on social media.
మరింత సమాచారం తెలుసుకోండి: