Charu Asopa took her daughter on a day out with rajeev Sen and replied on Gianna not being able to speak yet
Recently, tv actress Charu Asopa in her latest vlog responded to those judging her daughter Gianna for not being able to speak yet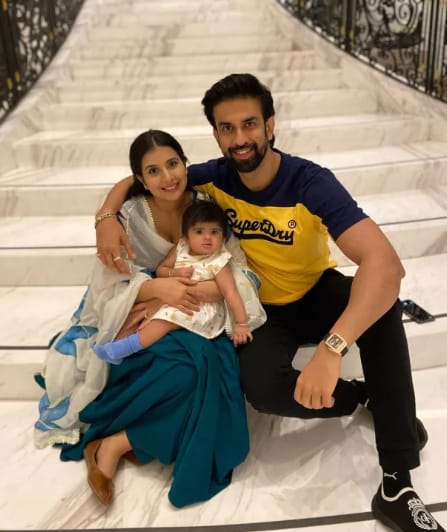 TV couple Charu Asopa and rajeev Sen were in the headlines last year for their on-and-off relationship. However, both have filed for divorce and are currently living separately. Amidst all this, forgetting their differences, Charu keeps taking her daughter to meet her father, rajeev Sen. Recently, Charu Asopa shared a new video from her YouTube channel, in which she was seen taking her daughter Gianna on a day out with papa Rajeev.
While Charu wore a blue outfit for her day out, Gianna was seen in a pink outfit. In the last of this video, Charu also mentioned the comments of some people, in which her daughter was judged for 'not talking' till now. Charu asks them to give their time to Ziyana as all children are not the same.
Charu Asopa on Gianna not talking yet
Charu told in her video that people judge her daughter Gianna for not talking yet. To this Charu said, "I want to tell you that every child is different, just like every motherhood is different. It is not that Gianna does not speak at all. She speaks words like mamma, dada, and tata (which have meanings in bengali). She speaks everything and I only record a few minutes out of my 24 hours and can't necessarily hear her speak during that time.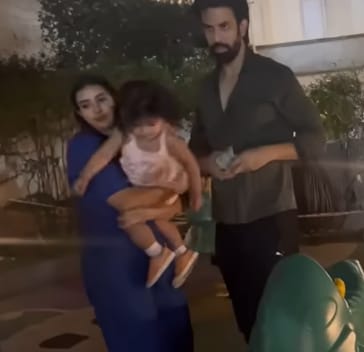 ziana is very intelligent
Charu told that Gianna is a very intelligent child. He said, "Jiana is very intelligent. If you tell her something, she believes it. She listens to me and plays mind games too, but I cannot shoot all that in a vlog, because as a mother I also want to live and cherish those moments. I enjoy those moments and if I start shooting those moments on the phone, I will not be able to live
Charu gave a befitting reply to the people
Giving a befitting reply to those who judge her daughter Gianna for not speaking, Charu said, "I just want you all not to take tension for your daughter not speaking. If you are a mother, you will relate to me. When you become a mother, many people must have given you a lot of advice and suggestions and you all must be tired and annoyed. So please don't do this to me.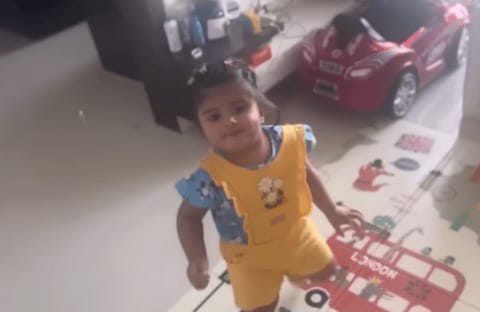 Charu is in touch with doctors for Gianna
Charu says that he is regularly in touch with doctors for his daughter's development. She also seeks advice from other mothers. She said, "Every baby is different, just as every pregnancy is different. Some women vomit for the whole 9 months, some only for the first 3 months, and some do not vomit at all. Everyone is different, so just relax and enjoy your time
మరింత సమాచారం తెలుసుకోండి: