Virat kohli recalled being nervous in the first meeting with anushka, said- 'I had made a bad joke'
Recently, cricketer virat kohli in an interview talked about his first meeting with anushka sharma and shared how they started dating each other.
When it comes to popular celebrity couples, virat kohli and anushka sharma are considered to be the most glamorous in India. While kohli works his magic on the cricket field, anushka is one of the leading actresses in Bollywood. The two have been married to each other for over five years now and their chemistry makes us wonder how they fell in love after coming from different industries.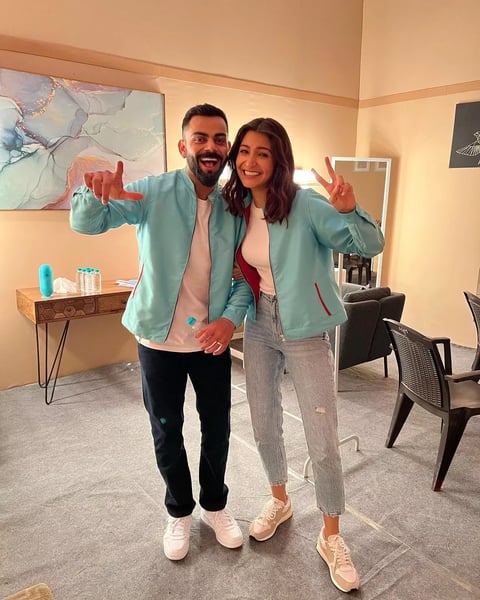 Virat talked about the first meeting with Anushka
Recently, virat kohli talked about his first conversation with his wife anushka sharma, and shared how they started dating each other. In a conversation with his former 'Royal Challengers Bangalore teammate and close friend ab de villiers on the show 'The 360 Show', Virat revealed that he first met anushka during an advertisement shoot in 2013. Talking about the same, kohli revealed that he was extremely nervous. 
He said, "I remember it was the year 2013, I was named captain for the zimbabwe tour. My manager came to me and told me that I was going to shoot with anushka Sharma. As soon as I heard this, I was very nervous. Like, 'Am I supposed to do this?' I was nervous."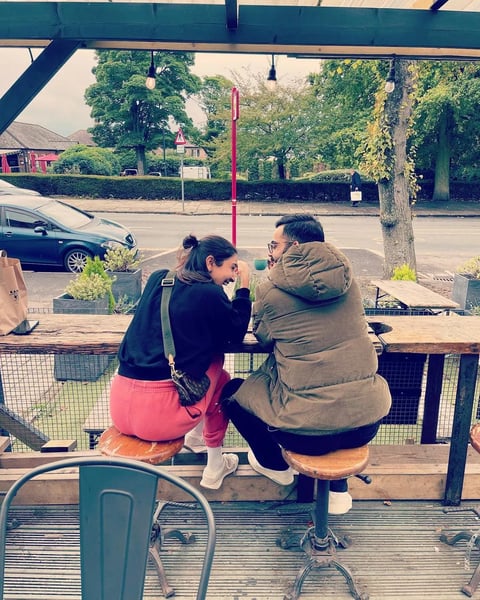 Virat kohli remembers his first meeting with Anushka
The cricketer shared that he was intimidated after meeting anushka, as she was a famous actress at that time. As Virat had no option but to talk to the actress, the cricketer cracked a joke about her heels. However, when they started talking, they slowly connected and became friends after a few hangouts
Elaborating on it, Virat said, "'Due to nervousness, I didn't realize how tall she was. When I saw her heels, the first thing I said to her was, 'Do you have to wear that?' Can't find anything higher?' To which the actress didn't respond and said 'excuse me'? It was very bad, I was very nervous, but then I came to know that she was a normal person and while we were talking, I realized that Our backgrounds were very similar. From there we became friends and then slowly we started dating. However, it didn't happen immediately. It all took time."
Virat talks about his pre-relationship days with Anushka 
Virat kohli further revealed that he and anushka did not start dating immediately and said that they dated for a few months. Talking about his pre-relationship days, kohli revealed how he sent an awkward text to the actress as he thought they were dating each other.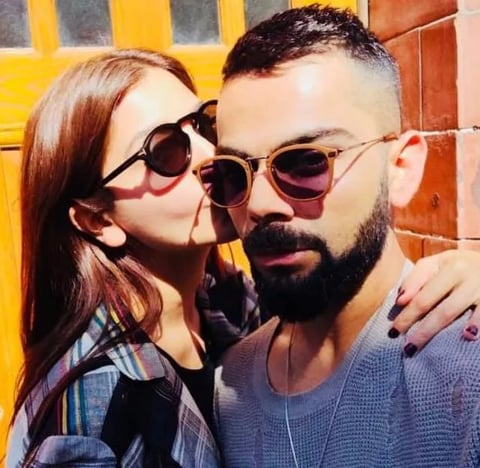 Recalling Anushka's reaction to the same, he said, "It was not that we started dating immediately. We talked for a long time. I thought I was already dating him. We were dating for a few months." And I remember one day I sent him a message. I wrote, "When I used to be single, I used to do this or that..." Hearing this, anushka said, 'What do you mean? Is it that you used to be single?' I had already made up my mind that we were dating. It was weird too.
Virat kohli and anushka Sharma's relationship
Virat kohli and anushka sharma got married secretly in italy on 11 december 2017. After four years of marriage, on 11 january 2021, Virat and anushka adopted parenthood for the first time with the arrival of their daughter Vamika Sharma Kohli. Virat and anushka have often talked about how they are each other's support system and have helped each other in their respective personal and professional lives.
Talking about the work front, anushka sharma was last seen in the film 'Zero'
మరింత సమాచారం తెలుసుకోండి: