Nita Ambani worshiped before the launch of 'NMACC', Businesswoman looked beautiful in a traditional pink dress
Recently, a picture of Nita Ambani worshiping god on the eve of the launch of 'NMACC' has surfaced. Indian billionaire mukesh Ambani's daughter Isha Ambani is all set to launch India's first multi-art center dedicated to her dearest mother Nita Ambani at Mumbai's 'Bandra Kurla Complex', which will be dedicated to her. Located within the 'Jio World Centre'. The inauguration ceremony will take place today i.e. on 31 march 2023. Earlier, Nita Ambani was seen performing a special puja on ram Navami to seek the blessings of the Lord
On march 30, 2023, we caught a glimpse of Nita Ambani performing puja on ram Navami to seek the blessings of the almighty on the eve of the launch of 'NMACC'. In the picture, Neeta was seen praying to god with folded hands and closed eyes. She was looking very beautiful in a pink color kurta with a matching dupatta and golden pants. She paired her look with minimal accessories which included statement earrings, sleek bangles, and a ring. Also highlighted cheeks, nude lips, and open hair completed her look.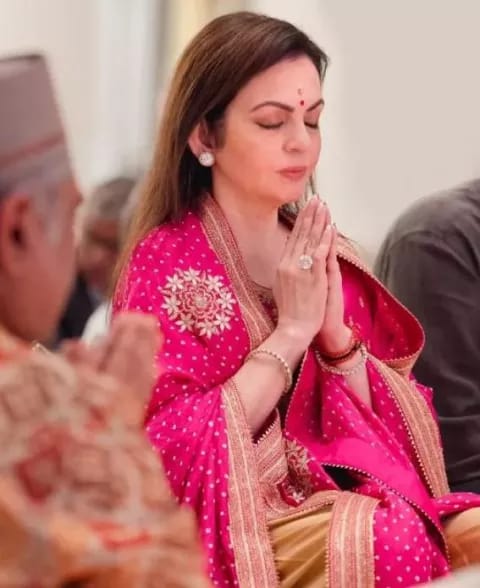 Isha Ambani-Nita Ambani looked excited at the inauguration of 'NMACC'. On 30 march 2023, a video was trending on the internet, in which Nita Ambani and Isha Ambani were seen showing their excitement for the grand opening of 'NMACC'. The video begins with a countdown by Isha and Neeta to the grand opening of the cultural center. In the clip, we also get a glimpse of the grand center and its plush theatre.
When Isha Ambani talked about 'NMACC'
On 7 october 2022, in an interview with 'Times Now', Isha Ambani announced the launch of the Nita mukesh ambani Cultural Center (NMACC). He revealed that the multi-art center is dedicated to his beloved mother Nita Ambani, based on her mother's vision to showcase indian talent to the world.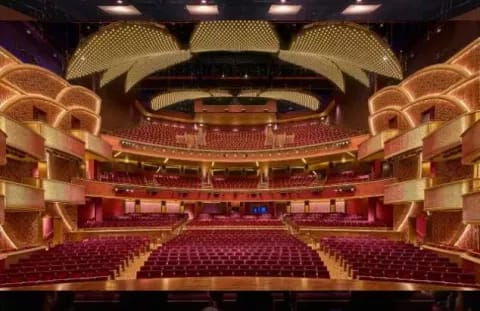 Isha also revealed that it will have dedicated venues for the performance of all forms of art, including 'The Studio Theatre', 'The Grand Theatre', and 'The Cube'. In addition, it has performance stages of visual arts and modern technology to cater to a wide range of experiences. 
For now, we are excited to see more glimpses of NMACC
మరింత సమాచారం తెలుసుకోండి: