Actress who pushed Nayanthara back..!?

An actress is quietly taking the place of a lady superstar. Actress Nayanthara, who was celebrated as a lady superstar by tamil fans, can now be said to be full-time in cinema. She fell in love with and married director Vignesh Shivan last year. After that, she gave birth to two boys through surrogacy in four months so that her career would not be affected. However, it can be said that none of the recent films have given Nayanthara a hand. It looks like her husband Vignesh Shivan is also having a bad time since marriage.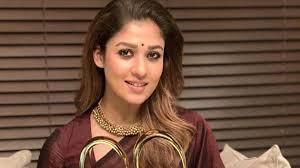 In this case, the producers who have booked Nayanthara are all approaching a different heroine. They agree with her that she fits a female-centric story. This actress earns only a few crores as compared to Nayanthara who demands a salary of several crores. As the budget of the film does not go up, she is the choice of the producers. aishwarya Rajesh, who has been following the lady superstar in recent times, has been impressive with women-centric stories. The films are also super hits.
Recently she acted in the film "The Great indian Kitchen". Her upcoming film 'Soppana Sundari', which will be released on april 14, is a film that gives importance to the heroine. aishwarya Rajesh, who is quietly accumulating subsequent film opportunities, is keeping a wedge with all the heroines. Even more, the lady becomes a superstar and pushes Nayanthara back.
మరింత సమాచారం తెలుసుకోండి: