Successful soori as a hero..! How many crores collected?

Directed by director Vetimaaran, the information about the first-day collection of the released film 'Viduthalai' is now out. director Vetri Maran is a successful director who has been directing unique works in tamil cinema. In this case, the film released after the film 'Asuran' directed by him is 'Viduthalai'. While the shooting of this film was going on for the last four years, it was recently completed. Like the film 'Ponniyin Selvan', which will be released in two parts, Soori, who has been known as a comedy actor in tamil cinema till now, has taken the lead role. Also, actor vijay sethupathi played the lead role. Bhavani Sri, the younger sister of famous music composer GV Prakash, has made her debut as a heroine opposite soori in this film.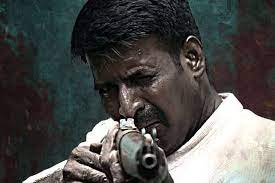 And ilayaraja has given strength to the film with his music. The government permits a private company to extract the mineral resources of the people living in the mineral-rich mountains. Because of this, not only their mineral resources but also their livelihoods will be affected and they will be driven away without even having a place to stay. people fearing that, turn against the government. Vijay Sethupathi, who plays the role of Perumal Vathiyar, becomes the leader of this protest. The police, who resort to violence to subdue the people who turn against them, exercise their authority mercilessly over them. soori is the constable who has the character to die. How does surya help the affected people? Is the government listening to the demand of the people...or not? vetrimaran directed the film with various twists and turns.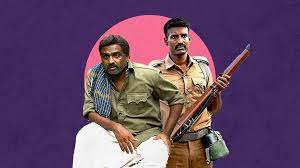 It is not so easy for fans to accept a comedian as a commercial actor. But vetrimaran has done it very skillfully. The film released yesterday is continuously gathering praise among fans and celebrities. The details of the first-day collection of the film are now out. Accordingly, it is said that the first part of the movie 'Viduthalai' has collected more than 6 crore rupees in tamil Nadu and more than 8 crore rupees all over the world. It is expected that the collection of the film may increase due to the continuous positive reviews and consecutive holidays.
మరింత సమాచారం తెలుసుకోండి: