Bharti Singh worried about their son Golla's school, said- 'I want him to speak in English'
Comedian Bharti Singh in her latest vlog shared that she is looking for a good school for her one-year-old son Gola and wants him to speak English.
Famous comedian Bharti Singh is known for her excellent comic timing and brilliant punchlines. Along with TV, she is also very active on YouTube, where she often shares funny vlogs with her son Gola aka Lakshya. However, as Gola is growing up, Bharti's tension is increasing, which has been revealed by the comedian himself.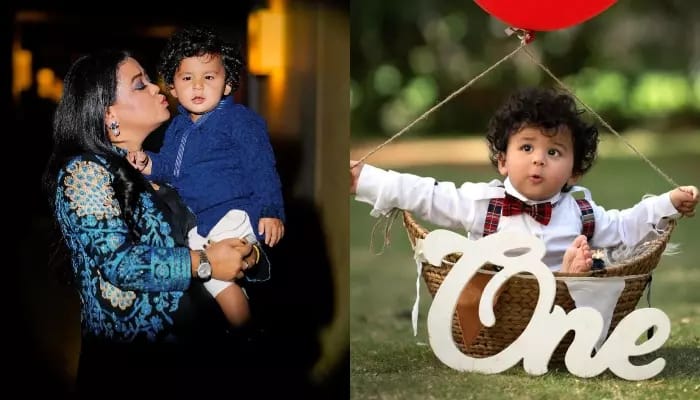 Bharti Singh worried about their son Gola's school
Bharti's son Gola has turned one year old. However, with her growing up, Bharti has started having some tension. In her latest vlog, Bharti also explained the reason for the tension. She said, "I am getting very tense because of one big thing and that is school. Many of our relatives and friends are threatening me that now that Gola is one year old, we should start looking for it.
He further added, "People are telling me to send Gola to a good school as soon as he is 15 months old. I don't know which school should I send her to or what should I do. We all grew up in Mumbai, so I don't know which school is good. Some schools are suggested in Juhu, Santacruz, Andheri, and Bandra. How will he go to school? He still wears diapers. So if anyone can suggest to me which school should I send her to in Andheri West. Please tell me."
Bharti wants Gola to talk in English
She continued, "Last year he was in my womb, how can I send him to school so soon? I'm already under a lot of stress. We just went to goa and saw how other parents teach their children English. were talking. Even us. We tried to talk to Gola in english, but we don't know such long difficult sentences. Harsh only talks to her in Hindi. I want our son to speak in english Talk and study well. So much tension, I am still learning everything."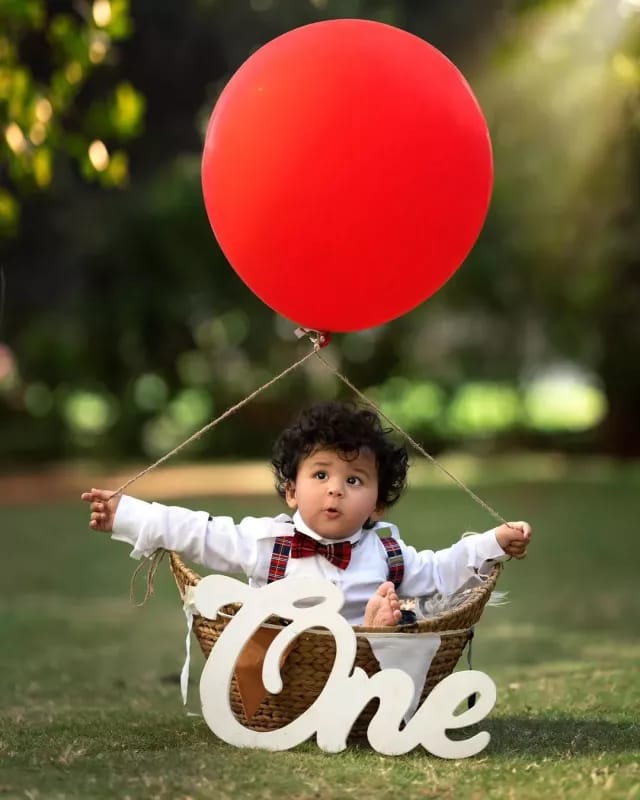 English is the main reason for the tension in Bharati. About this, she says, "Harsh often comes home with strange names for Gola, some days he calls her 'Ae Gajar, Ae Kya Kar Raha Hai Bidu'. He calls her 'Chirku', 'Poplu', and so on. They call us by names. How will he learn English?" He further said in Punjabi, "School me Darna to padega hi, munda apadh thodi rakna hai, padhana to padega hi. Par dil bahut terta hai." 
Bharti Singh's son Gola's first birthday
Let us tell you that on 3 april 2022, popular comedian couple Bharti Singh and Haarsh Limbachiyaa welcomed their son Laksshya, whom they fondly call Gola. The couple celebrated Gola's first birthday on 3 april 2023 with great pomp. Bharti and Harsh's family and some of their friends from the industry also attended Gola's birthday party. At his birthday party, Lakshya looked dapper in a white pantsuit with a pink tie.
మరింత సమాచారం తెలుసుకోండి: