Snehal Rai disclosed the loss of her 4-month-old son after years, saying- 'The room was closed'
Recently, tv actress Snehal Rai made a shocking disclosure that she had a son after marriage. However, She lost her after four months due to illness. Ishq Ka Rang's white famous actress Snehal Rai is a well-known face of TV. Recently, he surprised everyone by revealing about his marriage that took place 10 years ago. The surprising thing in her revelation was that she is 21 years younger than her politician husband Madhavendra Rai. Well, after this big revelation, now the actress has talked about a sad incident in her life. The actress became the mother of a son after her marriage, who died due to illness. 
Snehal Rai reveals the loss of a 4-month-old son
In her recent interview with 'ETimes TV', Snehal revealed that she became a mother of a son soon after marriage, but lost her child due to illness. Snehal said, "I had a son after marriage. We lost him to an illness when he was 4 months old. His name was Rudra. I am in the process of starting an NGO - 'Rudrakalp Creations'. I hope wherever she is, it is a beautiful place.
Talking about her life after losing her son, Snehal says, "My outlook towards life changed after that. I lost my child, but so many children do not have a mother. So either I mourn it or become the mother of those children. So I chose another way. I want to share this smile with those children. I want to help women who have been victims of domestic violence like me and my mother. I am helping them. I want to be the mother of 1000-2000 children. By this, I do not mean biological. I want to build the future of those children who are in need. I am a mother. Rudra made me a mother and left.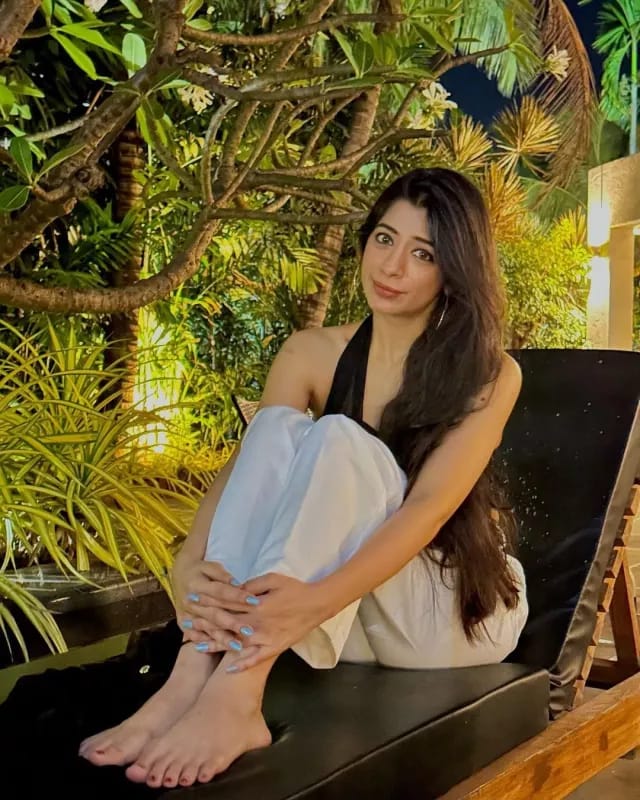 Talking about overcoming the grief of her son's death, Snehal said, "I was locked in a room for a week. I just go to the washroom and sit on my bed. I even gave up eating. Life was over for me. There was no end to my sorrows. Just when you think everything is going well, life turns upside down. Losing one child is equal to a hundred deaths. She further added, "I had become 40 kilos, my body had become a skeleton. I used to think that wearing makeup is a sin, how will I show my face to the world? Then my friend would just tell me to get ready, she would take me to Marine Drive, tell me to cry, and express myself. Once I went to an orphanage and a child hugged me. He called me 'I'. It gave me hope to come back to life.
Their husband helped Snehal to overcome the grief of their son's death
Snehal also told in the same interview that her husband Madhavendra handled her with a lot of maturity in this situation. To this she says, "I think we are happy about the age gap. The way he handled me at that time was very mature. He was very busy but was always with me on video calls. He asked me to express myself. At that time I had taken admitted to Anupam Kher's acting classes.
Snehal also told one of the reasons for hiding her marriage for 10 years. He said, "I think that's why I never talked about my marriage because everyone has expectations of having children after marriage. It was very difficult for me. Time heals everything and today I can share it. I was not strong at that time. After that, I started working. I was too sensitive to talk about my marriage back then. Now I want to inspire everyone to help people in any way.
For information, let us tell you that Snehal Rai, who has appeared in many tv shows like 'Ishq Ka Rang Safed', 'Janman Ka Bandhan', 'Ichhapyaari Naagin', 'Perfect Pati' and 'Vish', married politician Madhavendra Rai 10 years ago. Was married. There is a difference of 21 years in the age of both, but despite this, their relationship is very strong and both are each other's support system.
మరింత సమాచారం తెలుసుకోండి: